Holiday Driving Tips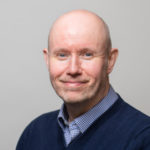 Posted by
Kevin Blackmore
July 2015

With the summer holidays upon us, many drivers' thoughts are turning to foreign travel which might include a trip in the company car. Here are our top driving tips when travelling abroad this summer.
Make preperations if travelling by ferry
The UK Government introduced exit checks at all ports, airports and the Eurotunnel at the beginning of April this year.
This means that all travellers are now required to present their passports and/or national identity cards when they are checking in, so need to be prepared for longer check-in procedures.
Make sure that you are able to give advanced passenger information that may be requested by the operator at the time of booking and also that your passports are close at hand. Traffic controls at Port of Dover
The Port of Dover and the Highways Agency are changing the way that traffic approaches the Port at peak times, so preparing your route and allowing for any delays is wise. Traffic will now be filtered into two lanes on the A20 outside of town – when the port is very busy, new signals will keep traffic on the A20 until a clear route is available to the entrance of the port itself. Photocard paper counterpart
If hiring abroad, visit the Government's 'View or share your driving licence information' website
Instead of destroying it, the AA recommends that you keep your paper counterpart if you are planning on hiring a car abroad. However, this isn't absolutely necessary as there are now sufficient means of accessing your licence details online.
The new online system which replaces the old manual one comprises a 'View Driving Licence' facility which is available via the Government's View or share your driving licence information website. To be able to access their driving licence details online, you need to input:
Your driving licence number
Your National Insurance number
Your post code.
This provides you with access to your driving licence record and you should plan to take a copy of it with you. While online you can, if you wish, generate a unique access code to share with employers or daily rental companies to provide them access to your licence details.
This access code is now available for 21 days after the DVLA extended the previous deadline from three days. As you may be asked to produce your documents at any time, always make sure that they are organised and kept to-hand to avoid any risk of police fines or even your vehicle being taken away.
Take all relevant documentation and double check insurance
It's down to you to make sure that you have all the documentation that may be needed to comply with immigration requirements, customs, health and any other relevant regulations, so check before you embark on your journey.
It is also important to check with your insurance company that you have full cover when driving abroad; they may require notification when you travel abroad or in some cases, and they may only provide third party cover when you do.
Avoid drinking completely
Drinking and driving abroad should be strenuously avoided as nearly all of the countries in the EU have a lower alcohol limit than the UK's 80 milligrams of alcohol for every 100 millilitres of blood. In many countries, like Gibraltar, Hungary and Poland, the limit is zero.
Also, remember that there could still be alcohol in your system the morning after you have been drinking if you are planning any journeys. It is law in France that drivers of all motor vehicles and motorcycles (but not mopeds) must carry a breathalyser. Although the on-the-spot fine of €11 for not carrying one has been dropped, you must still carry a self-testing breathalyser when driving in France.
Remember your extra documentation if you hire or lease your car
If you hire or lease your car, you will need to take a VE103 as the only legal alternative to the vehicle registration document – you can obtain this from the BVRLA or All Fleet Services on 01452 881037. In addition, you will need a letter of authorisation from the registered keeper – request this in advance from your leasing provider or car hire company.
Check your headlights and take the appropriate equipment
It is important that your headlights are adjusted for driving on the right hand side of the road – it is common for UK drivers to get into trouble with European police for dazzling other road users. If your vehicle has Xenon or halogen headlights, you may need them to be adjusted at your local garage prior to travelling, or you can use deflector strips.
While you are travelling, be sure to carry a warning triangle, a first aid kit, a reflective jacket and fire extinguisher which are a legal requirement in many countries. Your vehicle will need to have a Euro number plate or display either a GB sticker. If you are planning to travel outside the EU, both may be needed, so check up and find out before you start your journey if in any doubt.
---
You also might like…
If you liked this article then check out our posts about similar topics
Ready to make the management of your fleet more efficient?
Request a call back
---