HMRC cuts Advisory Fuel Rates across all diesel bands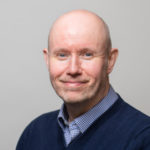 Posted by
Kevin Blackmore
October 2015

The Advisory Fuel Rates for diesel company cars have been cut by 1p per mile to reflect the fall in pump prices across the UK, which have seen the price of diesel fall lower than petrol for the first time in more than a decade.
Diesel pump prices have now dropped below the price for petrol for the first time since 2001, due to the falling price of oil on the world markets and a supermarket price war.
HM Revenue and Customs (HMRC) has responded by setting the Advisory Fuel  Rates for diesel company cars at 9p per mile for those with engines of 1.6 litres or less, at 11p per mile for those between 1.6 and 2.0 litres, and at 13p for those  over 2.0 litres. 
The new rates, which apply to the three month period from September 1, 2015, are used by organisations to reimburse drivers for fuel used in incurring business mileage.
HMRC has also announced reductions of 1p per mile in the company car mileage rates for both petrol and LPG cars with an engine size of 1400cc or less to 11p and 7p respectively. The larger engine size bands remain unchanged.
The company car mileage reimbursement rates are based on current petrol and diesel prices from the Department for Energy and Climate Change, with the LPG taken from the UK average price from the AA website in the previous month. 
New rates: 
| | | | | | |
| --- | --- | --- | --- | --- | --- |
| Engine size | Petrol | LPG | | Engine size | Diesel |
| 1400cc or less | 11p | 7p | | 1600cc or less | 9p |
| 1401cc to 2000cc | 14p | 9p | | 1601cc to 2000cc | 11p |
| Over 2000cc | 21p | 14p | | Over 2000cc | 13p |
With the fall in the pump price of diesel, and all fuel generally, now might be a good time for fleet managers to review their fuel management policies and ensure they are getting the best value for money from their fleet fuel bill. Key questions fleet managers could be considering include:
Does a diesel-only policy still work for your fleet?
If some of your drivers are covering fewer than 20,000 miles a year, would a hybrid car be better?
Or, if the daily mileage is very low, how about cutting out the fuel altogether and going for an electric car?
With the right cars in place, the next step is to manage fuel expenditure – and fuel cards are the best way to do this. 
The benefits are:
Centralisation of all fuel costs (which cuts down administration time)
Better management information (identify drivers who would benefit from driver training)
Discounted fuel costs and as much as 45 days credit on the fuel bill.
An effective vehicle choice policy and fuel cards are not difficult to implement and will pay dividends. And even if the price of fuel still continues its downward trends, there's no reason why you shouldn't be capitalising further, and making even greater savings on your fleet.
If you want to know more about implementing a fleet fuel policy, then we have produced a free white paper on Effective Fuel Management, which all fleet managers should find helpful.
---
You also might like…
If you liked this article then check out our posts about similar topics
Ready to make the management of your fleet more efficient?
Request a call back
---