Helping Siloam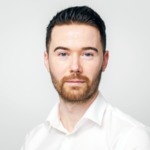 Posted by
Marc Murphy
October 2013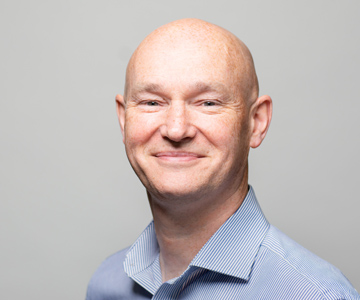 Supporting charitable causes is a big part of Fleet Alliance Loves – a set of fundamental principles that governs every aspect of Fleet Alliance. Consisting of a broad range of initiatives including charity, community, the environment, ethics, personal development and customer service, Fleet Alliance Loves was a key factor in the company being named one of the Best Places to Work in the UK.
Over the last five years staff have raised over £150,000 for many charities including the Prince and Princess of Wales Hospice, and the team are always looking to the next fundraising event. But despite the accolades and shared sense of team fundraising, Commercial Director David Blackmore has decided to embark on a far more personal journey…
"My girls enjoy a privileged lifestyle." says David. "They are part of a loving family, live in a nice home, go to school and have a future ahead of them that's full of opportunity. But that's not the case for all children.
"Like all parents I work hard to provide for them, but I recognise that fate has played a large part in their good fortune. If my children had been born in a poorer country things could have been so much different – and that has always bothered me.
"I thought it was time to return some of the kindness fate has granted my children."
"I've always felt compelled to address the balance somehow, and as a father who is fortunate to work for a company with a strong charitable support programme I thought it was time to return some of the kindness fate has granted my children."
Whilst doing research, David heard of Siloam Orphanage and the deeply inspiring work of Stephen Munyolo, bishop with the Siloam Fellowship Ministry Academy.
Siloam Orphanage is situated 5km outside the centre of Nairobi in Kibera, the largest urban slum in Africa. With a population of up to one million people, residents live in extreme poverty, lacking basic services such as running water and electricity.
Stephen created the orphanage in 1992 after many of his congregation died, leaving behind their children with no home or family to look after them. With no option but to help, Stephen decided to shelter them.
Together with his wife Esther, Stephen raised the orphans as their own children, providing them with everything they could – food, clothing, education, and most importantly – love.
Because of their very young age, Stephen decided to create a nursery school. But as they grew older and with no money to send the now grown babies to primary school, he decided to create one himself.
As the years passed, Stephen added new classes and in 2007, opened a secondary school. Over 350 children now attend Siloam with 71 of them living in the orphanage and the numbers are growing every day.
Click an image to zoom
Besides being a bishop, Stephen is also a stoneworker and, until the recent troubles following the controversial presidential election, was regularly earning a decent wage. But despite giving 80% of his earnings to Siloam the orphanage still struggles.
The Kenyan government classes the surrounding slum of Kibera as an illegal settlement and therefore provides no funding. With no other support, Stephen is all that Siloam has.
However, David is determined to help; "I am deeply affected by Stephen's generosity and sacrifice. From the moment I read about Siloam I knew this is where I could make a difference, however small.
"The true agent of change in Kibera is education. Without proper schooling these children are destined to suffer the same fate as their parents. They need an escape route. A proper education is that route out."
David contacted Stephen to discuss a fact-finding visit to find out what Siloam needs to continue providing the invaluable contribution to Kibera's children.
"What really hit home was the fact that it doesn't take a lot to fundamentally change these children's lives. £650 will buy 50 new mattresses so the children living in the orphanage can sleep well at night. £896 pays 17 teachers for a month.
"Stephen has already told me what he's looking to achieve over the next few years and I am determined to help in any way I can. If I can help even one child realise a future outside of Kibera, then it's worthwhile."
David accepts that emotionally the journey won't be easy, but he is prepared: "Nothing in this life is free, but the next time I see my girls laughing and smiling I'll know there are now some children in a poorer country smiling too."
---
You also might like…
If you liked this article then check out our posts about similar topics
Ready to make the management of your fleet more efficient?
Request a call back
---