Hat-trick of awards for Fleet Alliance at Leasing Broker Awards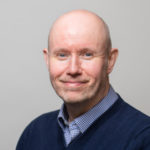 Posted by
Kevin Blackmore
October 2018
Fleet Alliance has scored a hat-trick of award wins at the 2018 Leasing Broker Federation Awards evening as the company continued its fantastic run of success in the industry awards arena.
Announced at a ceremony at the National Motorcycle Museum, Birmingham, the awards for Best Green Leasing Broker, Best Large Leasing Broker (Customer Service) and Best Large Leasing Broker carry on a steady stream of awards' successes at the event, following the three the company won at the same occasion last year.
Ralph Morton, of the Leasing Broker Federation, said: "Congratulations to last year's winners who once more have taken the Best Large Leasing Broker title.
"But Fleet Alliance is not standing still. There has been a massive investment in IT and a refreshing and continued commitment to staff skill development."
Meanwhile, the award for Customer Service was the fourth the company has won in the customer service awards category across the industry in the last 12 months – a  great achievement as the fleet management and leasing specialist, which now manages a fleet of more than 28,000 vehicles, prides itself on the level of service it provides to its customers.
However, there was further delight for the business at winning the Green Leasing Broker Award.
Ralph Morton said: "Previously, there has only ever been one winner of this award – but not this year. Fleet Alliance has upped its game on the green agenda. It informs customers with green newsletters, there's an ongoing agenda to lower its fleet customers' CO2 emissions, plus a range of written advice on going green to support this stance."
Fleet Alliance Managing Director, Martin Brown, commented: "We are thrilled to add these three further awards from the Leasing Broker Federation to our trophy cabinet, particularly in key categories for us, such as Green and Customer Service, as we pride ourselves on being a very environmentally-aware business that is focused on providing great service for our customers."
This latest success adds to previous award glories in 2018. In March, fleet decision-makers voted Fleet Alliance the UK's top vehicle leasing and fleet management company for service to customers in the 2018 Experteye awards for the third time in the last four years.
And in September, the company won the Customer Service Award at the 2018 Business Car awards at the first attempt.
Meanwhile, last November, Fleet Alliance won three awards – including the top award, Leasing Broker of the Year, plus Best Large Leasing Broker and the Customer Service Award for Large Leasing Brokers – at the 2017 Leasing Broker Federation Awards.
---
You also might like…
If you liked this article then check out our posts about similar topics
Ready to make the management of your fleet more efficient?
Request a call back
---