Grey fleet doesn't have to be a grey area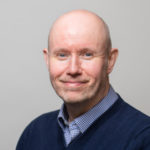 Posted by
Kevin Blackmore
October 2017

Some 12 billion business miles are said to be driven each year on Britain's roads by employee-owned  or 'grey fleet' cars, which are estimated to be around 14 million in number and cost employers more than £5.5bn a year in mileage claims and car allowances.
Grey fleet cars have also been shown to be more polluting than new company-provided cars and present more duty of care concerns, as they are unlikely to be so frequently serviced or as well maintained as company vehicles.
The most recent figures are contained in a report by the Energy Saving Trust: 'Getting to Grips with the Grey Fleet', which was commissioned by the British Vehicle Rental and Leasing Association, and underline the extent of the problem which has long been a thorny issue for many fleet managers.
The issue of the grey fleet is an increasing concern that is affecting organisations both financially and environmentally, while there is a growing realisation that effective grey fleet management is absolutely essential.
Our advice is that effective grey fleet management should cover a number of key areas including:
duty of care
financial efficiency
corporate environmental responsibility
assigning responsibility within the business
Businesses have a duty of care to employees who use their vehicles for business purposes to ensure they are safe and secure on business-related journeys.
Amongst measures that could be introduced as a matter of course to ensure this, are regular driving licence checks to show that drivers are both qualified to drive their vehicles and are not at risk of losing their licence.
The financial impact of the grey fleet is estimated by the Health and Safety Executive to be in the region of £2.7billion per year from 'at-work' traffic accidents relating to cars that are being driven on business purposes.
To tackle a problem of that size requires a number of initiatives to be put in place.
1. IMPROVED MILEAGE MANAGEMENT
The first of these is a mileage management system that accurately record business and grey fleet mileage. The use of our driver app, e-Fleet Mobile, allows business drivers to update business and private mileage and electronically complete vehicle inspection reports.
This improved mileage management and recording provides a more accurate picture and helps towards the meeting of duty of care requirements.
2. ASSIGN RESPONSIBILITY
Another initiative that fleet managers could consider is to assign the responsibility of the grey fleet to someone within the fleet management team, making one individual accountable for managing all the cars that are privately owned but used on company business.
They should have the task of benchmarking the grey fleet and identifying its impact on the organisation. This will allow the newly appointed individual to recognise the current position of the grey fleet and recommend steps to improve it.
3. REPORTING
Recording all grey fleet vehicles on an online fleet management system in exactly the same way that company vehicles are recorded – with all driver details, make, model, age and condition – is an excellent starting point to identify your potential risk.
Our cloud-based fleet management and reporting suite, e-Fleet, is ideal for this purpose and allows access to all vehicle information via any medium on a 24/7 basis, thus increasing control and allowing more effective management.
Powerful management information reporting tools allow the generation of numerous combinations of reports, covering key areas such as vehicle condition and mileage management.
This not only helps improve the accuracy of the data gathered from grey fleet drivers but, by reviewing the mileage claims process and tightening up on the prerequisite information required in order to submit a claim,  also encourages a change in driver behaviours and transparency. As a result, the financial burden placed upon a business due to mileage claim inaccuracies and exaggeration can be significantly reduced.
4. OFFER ALTERNATIVES
Another step to consider is to offer alternative transport methods and incentives for employees to consider. These can include public transport, opportunities to walk or cycle-to-work and the use of pool cars where necessary.
Video conferencing and telephone meetings can also be employed on a more regular basis to try and minimise the number of unnecessary business journeys by road.
We have considerable experience in helping organisations manage their grey fleet vehicle and reduce the risk that grey fleet drivers are exposed to while on company business.
More details are available by phoning 0345 6018407 or emailing info@fleetalliance.co.uk.
---
You also might like…
If you liked this article then check out our posts about similar topics
Ready to make the management of your fleet more efficient?
Request a call back
---