Green technology portal launched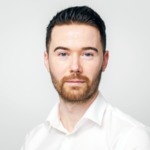 Posted by
Marc Murphy
March 2021
A new online portal has been launched that will make it quicker for low carbon energy installers to connect clean technologies to homes and businesses.
The work of UK Power Networks, the country's biggest electricity distributor, the online portal can help installers quickly find out if they can connect domestic use electric vehicle charge points, heat pumps, battery storage or solar PV to the local electricity network, avoiding multiple paper trails and a more streamlined process.
UK Power Networks is forecasting up to 700,000 electric heat pumps and 4.5m electric vehicles connected to its networks covering London, the East and South East by 2030. As volumes increase, it says new products are required to ensure a seamless customer service.
The green technology portal will identify where a customer's electricity supply will need upgrading to manage the additional power, while installers will also be able to easily review the current status of multiple applications.
"Adjusting to the demands of a low carbon world will require a change in technology provision as we pivot to a lower carbon future," commented Martin Brown, managing director of Fleet Alliance. "We expect to see more initiatives in the future when the COP26 climate conference takes place in Glasgow this November.
"We are playing our part by committing to switch our entire fleet of more than 30,000 vehicles to electric by 2030."
---
You also might like…
If you liked this article then check out our posts about similar topics
Ready to make the management of your fleet more efficient?
Request a call back
---