Grant takes on GBX charity challenge for Maggie's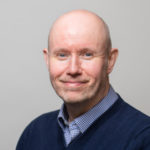 Posted by
Kevin Blackmore
October 2016

Fleet Alliance Client Services director, Grant Boardman is taking on an extreme triple charity challenge to raise vital funds for Maggie's Centres and at the same time shed four stone in weight by mid-December!
Grant has already completed the first phase of the GBX charity challenge by cycling from Maggie's Centre in Edinburgh to the Centre in Glasgow and is more than 50% of the way to his weight-loss target.
He explained: "I started the GBX challenge in September with a 62 mile cycle from the Maggie's centre in Edinburgh to Glasgow and I'm pleased to say I have shed two stone in weight already!
"The next stage is a 12-hour 'Spinathon' that will involve a non-stop spin on a bike on Friday, December 9. And then I hope to meet my weight loss target by December 16."
Fleet Alliance has long been a supporter of Maggie's Centres, which provide free practical, emotional and social support to people with cancer and their family and friends, following the ideas about cancer care originally laid out by founder, Maggie Keswick Jencks.
Built in the grounds of NHS cancer hospitals, Maggie's Centres are places with professional staff on hand to offer the support people need. The first Maggie's Centre opened in Edinburgh in 1996 and since then Maggie's has continued to grow, with 19 Centres at major NHS cancer hospitals in the UK, online and abroad.
Over the last six years, Fleet Alliance staff have raised over £284,000 for many charities through its 'Fleet Alliance Loves' corporate responsibility initiative,  with Maggie's Centres being one of  those closest to the company's heart.
In the last eight years, the company has raised some £132,000 for Maggie's, during which time, Fleet Alliance staff have cycled, run, hiked, canoed and sky-dived – all in the name of charity!
Last year, in a supreme effort, commercial director, David Blackmore, accepted the extreme challenge of running, kayaking and cycling 168 miles in three days in support of Maggie's, with the equivalent of three back-to-back marathons, 23 miles of rowing and 68 miles of cycling in just 72 hours.
As a result, David raised more than £12,600 for Maggie's, around £2,600 above his fund-raising target.
And already this year, charity events that Fleet Alliance staff have participated in include:
Great Scottish Run – a 10km run
Hippo cycle – a 72 mile cycle on the Isle of Cumbrae
Colour me Red – a 5km colour run
Stars in their eyes – a Fleet Alliance organised  singing competition
Culture crawl – an 8 mile-night walk
Rough night – sleeping outside overnight to raise money for the homeless.
Now it's Grant's turn, and so far for this year's GBX charity challenge, Fleet Alliance, staff, friends and supporters have donated £2,720, some 54% of his £5,000 sponsorship target. Anyone who would like to support him can do so here.
Maggie's offers free practical, emotional and social support to people with cancer and their families and friends. If you'd like to find out more about the incredible work they do, click here.
---
You also might like…
If you liked this article then check out our posts about similar topics
Ready to make the management of your fleet more efficient?
Request a call back
---