Government in plug-in grant U-turn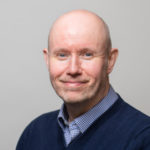 Posted by
Kevin Blackmore
October 2018
The Government has astonished motoring organisations and industry experts with a U-turn over plug-in grants which are effectively abolished for all plug-in hybrid cars and reduced from £4,500 to £3,500 for electric vehicles.
The changes, which take effect from Friday, November 9, apply to plug-in hybrid cars with a range of less than 70 zero emission miles, including the Mitsubishi Outlander and Toyota Prius Plug-in, which no longer receive any form of financial support.
Plug-in grants for all-electric cars with a zero emission range of at least 70 miles are cut by £1,000 to £3,500.
The Department for Transport (DfT) said that the Plug-in Car Grants were introduced in 2011 to help promote cleaner cars and meet emissions targets, but that it was now time to focus support on zero-emission models such as all-electric and fuel cell cars.
A DfT spokesperson said that any qualifying orders placed before November 9th would still qualify for the existing plug-in grants, provided the vehicles in question were delivered within nine months of the order being placed.
Ultra-low emission vehicles currently available for discounts are placed into three categories:
Category 1: CO? emissions of less than 50g/km and a zero emission range of at least 70 miles
Category 2: CO? emissions of less than 50g/km and a zero emission range between 10 and 69 miles
Category 3: CO? emissions of 50 to 75g/km and a zero emission range of at least 20 miles.
The government has now cut the support for Category 1 cars to £3,500, which its said reflected recent reductions in the price of electric vehicles. Category 2 and 3 vehicles, however, will no longer be eligible for the grant. The DfT's list of eligible cars by category appears here.
Many motoring groups and fleet experts said the move was a retrograde step and could make the Government's target of zero-emissions by 2050, along with current short-term emission targets, a far more difficult process.
John Pryor, Chairman of the Association of Car Fleet Operators, condemned the move in a forthright manner calling it "quite frankly bonkers".
"Demand for plug-in vehicles is already extremely limited and the decision to reduce the amount of financial support available through the Plug-in Car Grant is likely to reduce demand still further.
"The government's announcement not only cuts financial support but gives no certainty to fleets as to how long any cash support will be available if they choose to introduce plug-in vehicles to their fleets in the future.
"Whole life costs for plug-in vehicles will increase as a result of cuts to the financial support available. At a time when the government is desperately trying to encourage the take-up of plug-in vehicles to achieve its environmental objectives, it is a decision that is difficult to understand."
The head of roads policy for the AA, Jack Cousens, agreed. "The Government wants to end the sale of petrol and diesel cars, but scrapping grants for low emission cars may well stall their progress.
"Seven out of 10 of drivers say grants are necessary to buy an ultra-low emission vehicle until such time that the price compared to a conventional petrol or diesel car is the same. And eight out of 10 say that the high purchase price of electric and hybrid cars is the main stumbling block to owning such a car. This announcement will simply put more drivers off from buying greener cars."
Nicholas Lyes, the RAC's head of roads policy, said the decision was a major blow to those hoping to go green, adding that it made "little sense" in terms of lowering emissions.
He said: "With up-front costs still a huge barrier for those hoping to switch to an electric vehicle, this move from the government is a big step backwards and is in stark contrast to countries like Norway, where generous tax incentives have meant that it has one of the highest ownership levels of ultra-low emission vehicles of anywhere in the world."
Martin Brown, Fleet Alliance managing director, added: "It is certainly difficult to understand the thinking behind this decision, as it is taken at a time when Government is trying to encourage drivers to switch to clean, low carbon options, which clearly include plug-in hybrids and electric vehicles.
"Companies in any doubt should consult with their fleet management provider over the most appropriate vehicle policy for their company fleet going forward," he said.
---
You also might like…
If you liked this article then check out our posts about similar topics
Ready to make the management of your fleet more efficient?
Request a call back
---