Government plans to have more widely available EV charging points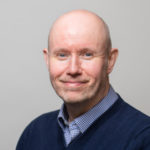 Posted by
Kevin Blackmore
January 2017

Plans to make electric vehicle charging points more widely available and convenient for motorists have been put forward by the Government as part of an ongoing commitment to making transport greener and improving air quality.
Since the autumn, The Department for Transport has been consulting on a series of measures that will make charge-points more accessible, making it easier for drivers to recharge as demand for low emission vehicles increases. The measures are due to be included in the Modern Transport Bill to be brought before parliament later this year.
The Government has pledged more than £600 million over the life of this parliament to further boost the ultra low emission vehicle market, which is going from strength to strength after the number of new ultra low emission vehicles registered rose by 250% in just two years.
Secretary of State for Transport Chris Grayling commented: "We are committed to making transport cleaner and giving even more drivers the option of using a low emission vehicle as we strive to improve air quality across the country.
"Our ambition is for nearly all new cars and vans to be zero emission by 2040, and we are taking real steps to achieve this in the Modern Transport Bill. We now want to hear the views of businesses and the wider public."
The measures being proposed would give government powers to support the roll-out of charging and hydrogen refuelling infrastructure and improve consumer access to the network by:
making information about the location of public charging stations more accessible to the public, potentially via an online database and through mobile phone apps
ensuring drivers can access charge-points without the need for multiple memberships from individual providers
giving powers to set common standards for all public charge-points to ensure electric car owners can recharge anywhere, anytime
making consumer pricing information for electricity and hydrogen fuels consistent and transparent
supporting 'smart' electric vehicle charging that is flexible to grid demands
ensuring there is provision of electric charge-points and hydrogen refuelling points at large fuel retailers and motorway service areas
encouraging the roll-out of hydrogen refuelling stations through franchising.
There are already more than 11,000 public charge-points across the UK, and we have Europe's largest network of rapid charge-points. The government also offers a range of grants for home and workplace charging.
The Modern Transport Bill, first announced in the Queen's Speech last May, will outline the role technology and innovation will play in delivering the safe, efficient and user focused transport systems of the future.
The Government has already confirmed a £35m package to boost uptake of ultra-low emission cars and scooters, including funding for charge-points at workplaces and on residential streets.
The package includes up to £10m of funding for charge-points outside workplaces and in the street for homes where there is no off-street parking.
Other measures include the next phase of a £20m competition that will help councils roll out charge-points for ultra-low emission taxis, and the launch of an initial £3.75 million scheme to encourage uptake of zero-emission motorcycles and scooters.
Under the new workplace charging grant, which will be open to eligible private and public sector workplaces in the UK, businesses and public sector bodies can now install up to 20 sockets under the programme, with the grant providing £300 per socket towards the cost.
The scheme's sockets cannot be installed in customer-only car parks, and is available to businesses in England, Scotland, Wales and Northern Ireland.
Applicants that are part of a franchise are eligible for the grant, though only 20 franchisees from each franchise can apply.
The sockets, like those on the domestic scheme, must be mobile-connected to report their usage back to OLEV, and must be in place for three years.
---
You also might like…
If you liked this article then check out our posts about similar topics
Ready to make the management of your fleet more efficient?
Request a call back
---