Government confirms funding package for workplace charging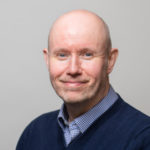 Posted by
Kevin Blackmore
November 2016

The Government has confirmed a £35m package to boost uptake of ultra-low emission cars and scooters, including funding for charge-points at workplaces and on residential streets. The package includes up to £10m of funding for charge-points outside workplaces and in the street for homes where there is no off-street parking.
Other measures include the next phase of a £20m competition that will help councils roll out charge-points for ultra-low emission taxis, and the launch of an initial £3.75 million scheme to encourage uptake of zero-emission motorcycles and scooters.
The Office for Low Emission Vehicles (OLEV) has now provided more details of the new workplace charging grant, which will be open to eligible private and public sector workplaces in the UK.
Businesses and public sector bodies can now install up to 20 sockets under the programme, with the grant providing £300 per socket towards the cost.
The scheme's sockets cannot be installed in customer-only car parks, and is available to businesses in England, Scotland, Wales and Northern Ireland.
Applicants that are part of a franchise are eligible for the grant, though only 20 franchisees from each franchise can apply.
The sockets, like those on the domestic scheme, must be mobile-connected to report their usage back to OLEV, and must be in place for three years.
Full details of the scheme are available here.
According to Go Ultra Low, a campaign group comprising a consortium of vehicle manufacturers, Government and the SMMT and established to promote the uptake of EVs, the new investment in workplace and on-street charge points is set to accelerate electric car uptake by increasing drivers' confidence and expanding charging options.
Fleet buyers and company car drivers are leading the uptake of plug-in electric vehicles with businesses responsible for 72% of electric vehicle registrations. Uptake of EVs has accelerated in the first nine months of this year, passing the full year total for 2015 already.
From January to the end of September, new car buyers have snapped up 28,697 electric cars, ahead of last year's January-December total of 28,188 cars with three months still to go. Sales of EVs are 36.7% ahead of the same time last year.
Poppy Welch, head of Go Ultra Low, said: "This latest round of government support towards the provision of infrastructure is another step in the right direction for mass adoption of electric vehicles.
"The perceived lack of accessible charge-points, particularly at the workplace, has often been cited by businesses and their employees as a barrier to EV uptake – this new announcement will give confidence and financial support to those progressive fleets looking to go electric."
In addition to the charge-point cash, an initial £3.75m is being made available for electric two-wheelers, with up to 20% off the cost of an electric motorcycle or scooter. Buyers will be able to claim a maximum discount of £1,500.
As well as the £20m competition to help councils roll out charge points for ultra-low emission taxis, a further £2m has been awarded to public and private sector organisations to deploy hydrogen fuel cell vehicles.
Some 14 different fleets, including city councils, emergency authorities, car hire firms and the Science Museum, are to receive a share of the funding to fund 50 hydrogen-fuelled cars and vans, more than doubling the number of these types of vehicles on UK roads.
The UK's largest hydrogen fleet car trial to date is the Hydrogen Hub initiative, which will see fuel cell technology tested in a wide range of domestic, commercial and transport applications in Swindon.
Initially, two vehicles will be leased to local companies by leasing supplier, Arval, which is based in the town, and subsidised by OLEV. The National Trust will be operating a Hyundai ix35h and the Nationwide Building Society will take delivery of a Toyota Mirai.
They will cover a minimum annual mileage of 10,000-15,000 miles over their three-year lease, with data gathered via telematics to help the leasing company offer customers' better insight into their use in the future.
The Hydrogen Hub initiative aims to have a total of 11 company-run fuel cell cars operational in Swindon by the end of this year and 50 by the end of 2017.
---
You also might like…
If you liked this article then check out our posts about similar topics
Ready to make the management of your fleet more efficient?
Request a call back
---