Government committed to self-driving cars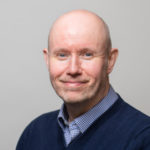 Posted by
Kevin Blackmore
April 2018
Self-driving vehicle tests will not be halted in the UK after a pedestrian was killed by a fully autonomous car operated by Uber in the US. The 49-year-old was struck by a self-drive car, which also had an operator onboard, as she crossed in a street in Arizona.
As a result, Uber suspended all North American tests of its autonomous vehicles after the fatal collision and its partner, computer chip manufacturer Nvidia, is also said to have suspended all self-driving tests.
The Department for Transport (DfT) told industry publication, Fleet News, that safety remained paramount to UK tests, which is why it said it was investing more than £250 million to support the industry with proper trials and safe testing environments.
"We will continue to work closely with industry to ensure the UK remains one of the best and safest places in the world to test self-driving vehicles," said a Government spokesman.
The spokesman added that an extensive regulatory reform programme would make sure that the right laws were in place before the widespread use of these vehicles on UK roads.
In the meantime, UK on-the-road testing looks set to continue, but operators stressed that safety continued to be their number one priority.
A number of self-drive projects are currently in place around the country. UK Autodrive has been conducting tests in Milton Keynes and Coventry, Venturer is running tests in Bristol and the Greenwich Automated Transport Environment (GATEway) Project in Greenwich, London.
The GATEway Project, led by the Transport Research Laboratory (TRL) is funded by Government and industry and aims to demonstrate the use of automated vehicles for 'last mile' mobility.
Camilla Fowler, head of risk management at TRL, said: "Safety has been a key focus throughout the GATEway trials. In the absence of formal safety standards, we have developed a safety case that demonstrates the risks to all affected parties have been identified, managed and reduced to a tolerable level."
Manufacturers involved in developing self-driving vehicles, including PSA and the Volkswagen Group, appeared undeterred by the incident.
VW Group, which plans to launch fully autonomous electric cars, vans and trucks in controlled environments in 2021, said it had no reason to rethink its plans.
PSA, which has been testing self-driving technologies on French roads, also said the Uber incident would not change its approach to its current self-driving tests.
Toyota, however, has suspended US tests of driverless cars on public roads following the fatality. The manufacturer said it was concerned about the "emotional effect" the incident might have on its test drivers and did not have a timeline for re-starting the trials.
Meanwhile, Volvo announced that it was developing its own autonomous cars with help from a small number of Swedish families in testing an autonomous XC90 on public roads in Gothenburg.
Over the next four years up to 100 people will be involved in the project called Drive Me. During the first stages, the families will keep their hands on the steering wheel and supervise the driving at all times when using their cars.
But, over time, all participants in the Drive Me project will gradually be introduced to more advanced assisted-driving cars, after receiving specialist training.
Volvo Cars plans to have a fully autonomous car commercially available by 2021, and the data derived from the Drive Me project, it says, will play a crucial role in the development of these vehicles.
Volvo Cars chairman Li Shufu, the head of Volvo owner Zhejiang Geely Holding, said that it was important for carmakers and governments to look at regulations and what sort of standards were needed to keep people safe.
"The accident reminds us that no matter how fast we develop, safety is the number one priority. If safety cannot be guaranteed, no automated cars," he said.
---
You also might like…
If you liked this article then check out our posts about similar topics
Ready to make the management of your fleet more efficient?
Request a call back
---