Government announces new BIK rates and zero tax for EVs, following WLTP review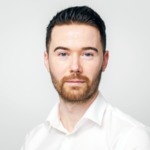 Posted by
Marc Murphy
July 2019
The Government has announced new Benefit-in-Kind rates which amount to a 2% tax cut for some drivers from April, a freeze in rates for others and a nil rate of tax for zero-emission electric cars.
The announcement comes following a Government review into the impact of the Worldwide Harmonised Light Vehicle Test Procedure (WLTP) on vehicle taxes which closed in February.
Summary of the key points as follows:
A zero rate of BIK tax for EVs from next April for tax year 2020-21, rising to 1% in 2021-22 and 2% in 2022-23
A 2% reduction in scale charge from next April for cars registered after April 6 2020, with a 1% discount in 2021-22
A freeze on existing 2020-21 BIK rates for the  following two years
Confirmation that the normal 4% surcharge will not apply to RDE2-compliant diesels, seen as a stimulus for the new generation of cleaner diesels
Underlining of the key role the company car has to play in helping the Government achieve its Road to Zero ambitions.
Martin Brown, managing director of Fleet Alliance, commented: "The Government announcement on company car tax this week was hugely significant for us and our sector.
"Over the last two years or so, we at Fleet Alliance have felt there has been an unwarranted tide of negativity, with a number of pundits telling us the company car was on its last legs.
"This announcement, along with the recent HMRC release which shows that actual company car up-take is stable, means that our forecasts and strongly held beliefs have proven to be correct.
"The doom merchants have been saying that rising BIK, plus increases from the new CO2 emissions as a result of the introduction of WLTP, will be the death of the company car.
"In addition, they have confused the growth of personal leasing – which we see as retail substitution rather than people dropping out of company cars – as another sign of a declining company car trend.
"But what the new Government announcement gives us is clarity on BIK rates allowing fleets to plan forward again.
"At the same time, electric vehicles will have a zero rate of tax next year, and very low rates for the following two years, which is a huge step forward in our drive towards zero emissions.
"In addition, hybrid vehicles, with the relevant range, will be tax-busters too under rates already announced. While the new generation of cleaner RDE2-compliant diesels will not attract the usual 4% surcharge. We still firmly believe diesel has a key role to play in the future of fleet mobility.
"To give fleet operators further reassurance, BIK rates have been frozen at the 2020-2021 rates for two years, while new cars registered from this coming April will see a 2% cut in BIK," he said.
Mr Brown continued: "The Government has sign-posted fleets towards a greener future, comprising electric vehicles and hybrids.
"During that transition, combustion engines still have a part to play, but the next 12 months will see vehicle manufacturers deliver a much larger range of electric and hybrid vehicles, and the lower tax regime will speed that process up for drivers.
"Do not believe the hype. The company car is here to stay and will play a pivotal part in making UK fleets more environmentally friendly and helping the UK Government meet its ambitious Road to Zero targets," he said.
---
You also might like…
If you liked this article then check out our posts about similar topics
Ready to make the management of your fleet more efficient?
Request a call back
---