Government announces consultation regarding new tax system for diesels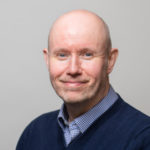 Posted by
Kevin Blackmore
March 2017

News at the 2017 Spring Budget that, without prior notification, the Government was looking to explore the "appropriate tax treatment for diesel vehicles" through a consultation process has raised concerns in the UK fleet industry.
Although not announced by the Chancellor on the day, the Budget papers contained the details of a new consultation process to begin shortly with stakeholders "ahead of making any tax changes at Autumn Budget 2017."
The Government also said its detailed air quality plans would be announced in the coming weeks, as the implications for the future of diesel vehicles caused concern in the fleet world.
Paul Hollick, chairman of the Institute of Car Fleet Management, said that the "writing is on the wall for fleet reliance on diesel vehicles – and diesel company cars specifically".
"With the Government's focus on improving air quality, the introduction of Clean Air Zones and cities globally introducing diesel car bans, it is clear that fleets must reduce their dependence on diesel power and develop a strategy that focuses on plug-in vehicles and ultra-low emission vehicles," he said.
"A failure to do so will almost inevitably trigger an increase in the whole life cost of operating diesel models.
"Clearly we will have to wait until the Autumn Budget for some clarity, but forward-thinking fleet operators should start to review current policies and plan for a future that is less reliant on diesel," he added.
The British Vehicle Rental and Leasing Association warned that any moves to penalise diesels could impact on climate change targets and business productivity.
Chief Executive, Gerry Keaney, said: "Diesel vehicles remain a vital part of the fleet mix, as diesel engines are the most energy-efficient internal combustion engines.
"It is often the most appropriate powertrain for long distance journeys and non-urban freight transportation, and the latest Euro 6 diesel engines have made some major gains in reducing harmful NOX emissions.
"As one of the stakeholders engaged with HM Treasury, we look forward to working with policymakers to ensure they do not adversely impact the UK automotive sector," he said.
Another trade association that was concerned by the announcement concerning diesel was the Society of Motor Manufacturers and Traders (SMMT).
Chief Executive, Mike Hawes, said: "The automotive industry is investing significantly in new technology to address the issue of air quality, so we look forward to working with government to encourage the uptake of the latest, low emission vehicles, regardless of fuel type.
"Nearly one in two new car buyers chose a diesel last year and getting more Euro 6 diesels on the road will be part of the solution as we also strive to meet our climate change targets."
There was a more positive reaction to news in the Budget of an additional £270m to keep the UK at the forefront of "disruptive technologies like biotech, robotic systems and driverless vehicles" including a commitment to the development, design and manufacture of EV batteries.
Claire Evans, head of fleet consultancy at Zenith, said: "Increased range on new battery technology will speed their adoption by fleets.
"Research by the SMMT found that 51% of motorists would be more likely to buy an electric car for their low running costs, while 46% said that cheap or zero car tax would influence their decision."
David Brennan, CEO at Nexus, also welcomed the overall investment. "It's exciting to see that this Government is taking investment in new technology seriously. With the £270m pledged to keep the UK at the forefront of disruptive innovations such as driverless cars, it will allow the UK to attract global talent and provides us with the platform to become a world leader in research and development of new technology and in the digital sphere," he said.
---
You also might like…
If you liked this article then check out our posts about similar topics
Ready to make the management of your fleet more efficient?
Request a call back
---