Government accused of lack of clarity over green transport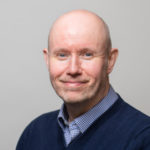 Posted by
Kevin Blackmore
January 2019
The government lacks a clear and cohesive strategy in its approach to green transport which extends to low emission charging zones, diesels and plug-in hybrid electric vehicles.
So says Fleet Alliance Managing Director Martin Brown in a call for greater clarity from officials at Westminster so that companies can plan green fleet policies with more confidence.
Brown said that government had issued a series of mixed messages in recent months which made accurate planning over the next two to four years very difficult for fleet decision-makers.
Fractured approach to Low Emission Zones
Brown cited the introduction of low emission zones in various cities across the country which had been established by local authorities, seemingly without reference to central government departments, and which varied from place to place.
"If you ran a fleet of, say, 500 vehicles on a national basis, you could be faced with drivers driving from one city to another, Leeds to Glasgow for example, where they might fall foul of a different set of rules covering low emission zones through no fault of their own," he said.
What was needed was over-arching national guidance that standardised the approach to low emission zones from city to city, town to town, and which didn't leave it purely at the discretion of local politicians," he said.
Poor government thinking on diesel
There was also a need for government to reconsider its advice on diesel vehicles, he argued, as the current thinking had served only to spread confusion in the market, depress sales and increase carbon dioxide levels for the first time in more than 20 years.
Figures released by the Society of Motor Manufacturers and Traders (SMMT) showed that carbon tailpipe emissions for new cars in 2018 rose for a second successive year, by 2.9% to 124.5g/km, despite an improvement in vehicle efficiency.
"It's unthinkable that we have seen CO2 emissions increase on a national level after all the hard work undertaken in bringing them down.
"The use of taxation as a mechanism for reducing carbon emissions has been proven to work very effectively, but the latest government thinking is penalising some of the cleanest vehicles in favour of some of the most polluting," said Brown.
"We firmly believe that the latest generation diesels can still play a key role in fleet policy, especially for long distance business drivers. And we are advising clients to consider them as part of fleet policy as they are ideal for many businesses," he added.
PHEV grant removal astonishes experts
Brown said the lack of government clarity also extended to the promotion of plug-in hybrid electric vehicles (PHEVs) which had ceased to be eligible for the Plug-In Car grant in the last quarter of 2018, a move which astonished motoring organisations, industry experts and fleet operators alike.
The changes saw plug-in hybrid cars with a range of less than 70 zero emission miles, including the popular Mitsubishi Outlander and Toyota Prius Plug-in, lose any form of financial support from central government.
Plug-in grants for all-electric cars with a zero emission range of at least 70 miles were cut by £1,000 to £3,500 at the same time.
"The move to end the Plug-in Car Grant for PHEVs seems totally contrary to the government's stated intention of moving more people into cleaner vehicles and will also create a drag on demand," said Martin Brown.
WLTP brings confusion and uncertainty
One of the biggest issues of the last 12 months, he said, had been the introduction of the new Worldwide harmonised Light vehicle Test Procedure (WLTP) which had caused confusion and uncertainty in the fleet market.
The new regulations, which are designed to portray a more accurate picture of real-life vehicle emissions, have shown previous tests to be inaccurate and that real-life CO2 levels were typically 10-20% higher than under the previous regime.
The government has now announced a review into the impact of WLTP on company car tax bills and will report the outcome in the Spring Statement in March.
"With the likelihood that CO2 values are likely to increase for individual models under WLTP, it is very difficult for us to advise our clients which are the most suitable vehicles to select for their fleet policies.
Clarity required this March
"The government needs to bring clarity to the situation when it announces the results in March so that we can help fleet decision-makers plan their future polices with confidence," he said.
The introduction of a cohesive, joined-up green transport policy was not a difficult concept nor was it difficult to implement, he argued.
"It is not an impossible task, as there is certainly the will to change out there. We have seen more drivers switch to EVs or hybrids and the ground rules necessary are in place.
"What we need to see now is more government support, clarity and a consistent, rather than a knee-jerk, approach to green transport – which is all fleets really want," he added.
---
You also might like…
If you liked this article then check out our posts about similar topics
Ready to make the management of your fleet more efficient?
Request a call back
---