Go Ultra Low study reveals lack of electric car knowledge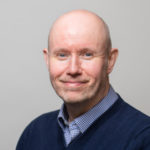 Posted by
Kevin Blackmore
July 2018
Research from electric vehicle (EV) and low emission campaigner Go Ultra Low has revealed a lack of knowledge around EVs, including a significant under-estimation of the number of public charge points and the number of electric cars on the road in the UK.
Some 42% of motorists who responded to the survey thought there were just 6,000 charge points in the UK, while there are actually nearly 17,000.
One of the biggest areas of confusion appeared to be whether it was safe to put an electric car through a car wash.  Some 42% of respondents thought it was a problem, whereas in reality it is perfectly safe.
More than half (52%) of those surveyed thought they would not be able to describe what a pure electric car was to someone else, while under-estimating the performance was also commonplace.
Head of Go Ultra Low, Poppy Welch, said: "The research shows that there is much confusion and misunderstanding amongst British motorists when it comes to pure electric cars. Over half of those surveyed don't feel confident describing a pure electric car to another person and many weren't aware of the many benefits electric cars can bring.
"Pure electric car drivers benefit from lower running costs, convenient charging and high-performance driving  – all while producing no tailpipe emissions and helping to improve local air quality. Dispelling these misconceptions and highlighting these perks is therefore vital if we are to see more motorists make the switch to electric motoring."
Cost was also a big area where motorists undervalued the potential of EVs. Some 25% of respondents thought that, over the lifetime of the car, maintenance costs were higher for pure electric cars than they were for petrol or diesel, while in reality, a pure electric can cost around 70% less.
On average, motorists thought it cost around £21.54 to fully charge a pure electric car, although home charging could be as little as £3.64.
Most respondents underestimated the number of models available for purchase, with respondents thinking there are just nine models currently available in the UK, nearly half the correct figure of 17.
The majority of respondents also estimated there were fewer than 15,000 pure electric cars on UK roads, when there are already nearly 40,000.
From the survey, Go Ultra Low identified five common myths about electric cars.
Myth: Pure electric cars are slow.
Fact: Electric cars are actually quicker off the mark! While 47% of motorists thought that petrol or diesel cars accelerated faster than pure electric, actually the opposite is true, says Go Ultra Low. Because an electric motor can generate power quicker than an internal combustion engine, most pure electric cars accelerate quicker than a petrol or diesel equivalent.
Myth: They're too expensive.
Fact: Actually, an electric car could save money. Pure electric cars have higher upfront purchase costs.  However, the average motorist could actually save around £650 a year in tax and fuel by choosing a pure electric car over petrol or diesel, with maintenance costs also around 70% less over a car's lifetime. The government also provides a grant of up to £4,500 off the purchase of eligible pure electric cars.
Myth: There aren't enough public charge points.

Fact: There are actually a growing number of places to charge an electric car. The average motorist thinks there are only 6,000 charge point connectors in the UK, when in fact there are more than double this, at 16,738. As well as this, there are rapid chargers at more than 96% of motorway service areas, and the UK has one the largest rapid charge networks in Europe.
Myth: There are only a few of models to choose from.

Fact: There is now an wide choice of electric cars. Go Ultra Low's research revealed that the average person thinks there are just nine models to choose from, but in fact there are now 17 pure electric car models available for purchase in the UK.
Myth: Pure electric cars are a technology for the future!
Fact: In the UK, the switch to electric has already begun. While the average motorist thinks that pure electric cars are still a novelty, many motorists are already driving zero emission electric cars. There are nearly 40,000 on the roads today and this figure is on the rise, with around 6,000 registered in the first five months of this year.
---
You also might like…
If you liked this article then check out our posts about similar topics
Ready to make the management of your fleet more efficient?
Request a call back
---