Further success at National and Scottish Business Awards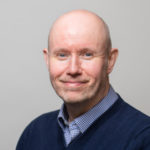 Posted by
Kevin Blackmore
November 2015

Fleet Alliance has seen further awards success in an already highly successful year by being selected as a finalist in both this year's National Business Awards and Scottish Business Awards.
At the National Business Awards ceremony we were a finalist in two categories: National Business Awards for Customer Focus and the Employer of the Year for the third year in a row.
In the Scottish Business Awards, we were a finalist in the Growth Strategy of the Year category for businesses that best demonstrate a growth strategy which has achieved outstanding levels of sales, profit and market share improvement.
The results followed hard on the heels of our outstanding success in the Glasgow Business Awards the previous month when it was the winner in the Excellence in Customer Service category.
Managing director Martin Brown said: "To be a finalist in both categories at the National Business Awards was a remarkable achievement and one we are thoroughly delighted with, especially as it came so soon after our superb achievement at the Glasgow Business Awards.
"Both nominations were a massive vote of confidence in the efforts of staff at Fleet Alliance who have made these outstanding results possible."
We are particularly pleased with the customer service nomination as we pride ourselves on the number of employee initiatives we have in place to deliver first rate customer service, such as our CSR programme, Fleet Alliance Loves.
This encourages engagement, trust, fairness and respect, and we firmly believe that by looking after our people, they will, in turn, look after our fleet clients with the same care and attention.
It is an approach that has also helped achieve outstanding business results. We've reported four record years' results in a row and seen seen our operating profit grow by 58% in the last 12 months.
At the same time, the client base has grown by more than 32%, while the average fleet size has also increased. As a result, we have also expanded our staff count including increasing the board of directors.
Fleet Alliance has already seen significant awards success this year. In May, we were again voted one of the best places to work in the UK, finishing a highly impressive ninth in the medium-sized category for companies with 50-499 employees
At the same time, we also won the 'Excellence in Leadership Award' in the medium-sized company category.
And earlier in the year, we were rated the UK's top vehicle leasing and fleet management company for service to customers in the annual Experteye customer satisfaction survey.
Fleet Alliance topped the category which recognises customer service to fleet operators with up to 250 vehicles with an overall Customer Satisfaction Index rating of 96%.
Martin Brown added: "We have continued to improve our customer service proposition in the last 12 months and have invested heavily in developing bespoke client relationship management software.
"At the same time, we are proud to have worked closely with staff, clients, suppliers and family on many charitable events and since 2008 have donated close to £250,000 to worthy causes.
"We are thrilled that these efforts have been recognised by the outstanding results in the various awards we have entered this year, and our heartiest congratulations go to all our staff who have made these superb achievements possible," he said.
---
You also might like…
If you liked this article then check out our posts about similar topics
Ready to make the management of your fleet more efficient?
Request a call back
---