Fuel prices on the rise – what can you do to control costs?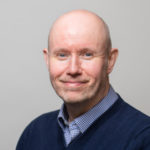 Posted by
Kevin Blackmore
December 2017
Average petrol and diesel prices hit their most expensive levels in three years last month following a more than 2p per litre rise. But there are a number of measures you can take to help keep fuel costs in check.
Data from RAC Fuel Watch in November shows on average a litre of unleaded went up from 118.43p to 120.78p, a rise of 2.35p, while diesel went up by 2.22p per litre from 120.96p to 123.18p (2.22p), due to rising world wholesale prices.
Across the big four supermarkets, petrol increased by 2.37p a litre from 114.91p to 117.28p, but the increase in diesel prices was less than the average  at all retailers – 1.72p a litre compared to 2.22p – from 117.78p to 119.50p.
Last month also saw OPEC, the Organization of the Petroleum Exporting Countries, agree to a cut in production being extended from its scheduled conclusion at the end of March to the conclusion of 2018.
Pump prices in 2018 will hinge on how effective OPEC's production cut continues to be in reducing the global glut of crude oil, the RAC believes.
Any fall in production could make fracking for oil in the US more financially viable, which in turn would lead to America increasing its production from this source and filling the gap from the cut in production. If this happens, the RAC thinks it should mean that forecourt prices will not rise dramatically.
With fuel prices rising again, the focus for  businesses switches to controlling fuel costs because, after vehicle depreciation, they are the second biggest expense on the fleet and can easily account for over 25% of total fleet expenditure.
However, to try and combat rising fuel prices at the pumps, fleet managers have a number of options they can consider.
One sure way is to introduce a corporate fuel card which provides an accurate measure of a company's fuel expenditure, as well as allowing the introduction of a number of management controls and more detailed reporting.
The Fleet Alliance Fuel Card, provided in conjunction with leading network supplier, Allstar, is accepted at over 7,700 major filling stations across the UK, and can play a key role in quantifying and controlling fuel costs.
There are a number of other major benefits, too. For example, due to its wide national coverage, the Fleet Alliance Fuel Card reduces the amount of time drivers spend trying to find a particular branded fuel outlet, thus saving both time and fuel.
Drivers also have access to and can be directed to the cheapest fuel sites, typically supermarkets, but sometimes branded stations, through the card.
A Fleet Alliance Fuel Card also allows key information to be fed back to the fleet manager via management reports which measure fuel spend by several parameters, including driver details, price, location and current mileage, and which can be integrated within existing fleet management systems.
This allows managers to identify areas where savings can be made, for example by avoiding motorway service stations,  using cheaper filling stations, or by highlighting the use of expensive products, such as super unleaded, by individual drivers or groups of drivers.
For fleet managers, consolidated invoicing eases the administrative burden associated with accounting for VAT. The fuel card invoices are accepted by HMRC as VAT documents, removing the need for drivers to keep fuel receipts and the accounts department to process them.
The use of the fuel card also limits purchases that are expressly not allowed. The driver cannot buy goods with the card other than those products specified on the card, typically fuel and oil, thus eliminating the risk of fraud.
Fleet Alliance managing director, Martin Brown, said: "Fuel prices are on the rise again, due to a cut in production forcing up world prices.  But we believe our Fleet Alliance Fuel Card solution can play a pivotal role in helping to reduce fuel costs for many of our clients.
"Businesses of all sizes should certainly consider using fuel cards if they are running fleets of company cars. It's more important for businesses to concentrate on their core skills than wasting time and energy collecting fuel receipts and paying expenses against them."
Tips for drivers on controlling fuel costs
Drivers themselves can play a part in keeping fuel costs down by driving more smoothly and with more anticipation.
Go easy on the brakes
Harsh braking uses more fuel with subsequent increased acceleration and gear changes using up even more. Drivers should anticipate more and take preventive measures early, reducing the need to apply heavy pressure to the brakes.
Use momentum
Fuel stops entering the combustion chamber when the foot is taken off the accelerator. The vehicle's momentum can be used in several ways to save fuel, such as going over hills more economically and rolling to a stop at traffic lights. It uses less fuel to keep vehicles slowly rolling than to start from a complete stop.
Intelligent clutch control
Keep the revs down by using the clutch to change gear to your advantage as unnecessary revving increases fuel and extra wear on the engine.
Smart gear use
Keeping in as high a gear as possible and skipping gears, when practical, makes economic sense. It isn't necessary to use every gear, and the quicker you can reach top gear, the less fuel is used.
Avoid unnecessary idling
Engine idling not only wastes fuel but increases emissions. Turning off the engine when it's not in use, or when stationary in traffic for a minute or longer, will cause less pollution and save more fuel than keeping the engine idling.
Keep an eye on the tyres
Low tyre pressure can increase rolling resistance and waste fuel. Keep tyres at the optimal pressure to increase safety and improve fuel economy.
Don't speed
As well as braking the law, speeding can also increase the risk of accidents, add stress to the engine and waste fuel. Managing a consistent speed on motorways and dual carriageways is more economical and is much safer for other motorists.
To find out how Fleet Alliance Fuel can help you manage your fuel costs more effectively, please visit our website at https://www.fleetalliance.co.uk/fleet-360/fuel-management/
---
You also might like…
If you liked this article then check out our posts about similar topics
Ready to make the management of your fleet more efficient?
Request a call back
---