France announces plan to outlaw diesel and petrol cars by 2040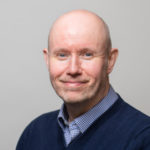 Posted by
Kevin Blackmore
July 2017

The French Government has announced plans to try and outlaw petrol or diesel cars  from the country's roads by 2040, as part of a far-reaching efforts to wean the world's sixth-largest economy off fossil fuels.
Recently appointed Environment Minister Nicolas Hulot, unveiled a five-year government plan to encourage clean energy and fulfil France's commitments under the Paris climate agreement, and said that French car manufacturers already had projects that "can fulfil that promise."
The plan came only days after Swedish premium car maker Volvo Cars became the first major carmaker to pledge to stop making cars and SUVs powered solely by the internal combustion engine by 2019.
And the end of last year, the mayors of Paris, Madrid, Athens and Mexico City announced that they planned to take diesel cars and vans off their cities' roads by 2025.
However, Hulot's plan would cover the whole country and also target petrol-powered cars. In response to concerns from low-income drivers, he proposed aid for poorer families to buy cleaner cars.
The maker of Peugeot and Citroen cars, PSA Group, said the environment minister's pledge fitted with its goal of offering hybrid or electric versions of 80% of its cars by 2023.
French manufacturers have a great track record in building electric cars. Renault-Nissan has built almost one quarter of the 2m electric cars in use around the world, while Peugeot, Citroen and Renault were ranked first, second and third in a 2016 ranking by the European Environment Agency of carmakers with the lowest carbon emissions.
However, even if France eventually bans sales of diesel and petrol vehicles, PSA will continue making such cars for foreign markets.
"We are a global player, and you have to take into account the situation globally," said PSA.
ACEA, the European Automobile Manufacturers' Association, argued that electric and hybrid engines were not the only options for the future and that carmakers were still investing in upgrading petrol and diesel technology.
"Improving the internal combustion engine and clean diesel technology will continue to play an important role in reducing CO2 emissions," the Association said in a statement.
Environmental campaigners, Greenpeace cautiously welcomed the French plan but urged a clearer time-frame, concerned that it would be easy for subsequent governments to abandon the generation-long effort.
In its plan for the environment, the French Government also proposed a ban new oil and gas drilling on French territory, and said France will stop producing power from coal — now 5% of the total — by 2022. The country wants to reduce the proportion of its power from nuclear energy to 50% by 2025, from the current 75%.
The government's plan also aims to encourage green energy and technologies, notably through taxing polluting ones.
Other European countries, including the UK, are expected to follow the French plans in some form or another.
The UK Government has a target for all new cars and vans sold to produce 'ultra low emissions' by 2040 before a move to zero emissions by 2050. Meanwhile, the Netherlands and Norway have said they want to get rid of petrol and diesel vehicles by 2025, while Germany has moved to ban petrol-powered cars from sale by 2030.
The German Federal Council last year passed a non-binding resolution to only approve emission-free cars for use on the roads by 2030. This would effectively phase out vehicles with internal combustion engines from sale in 13 years' time.
---
You also might like…
If you liked this article then check out our posts about similar topics
Ready to make the management of your fleet more efficient?
Request a call back
---