Fleets need to tackle licence checking issue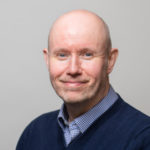 Posted by
Kevin Blackmore
January 2015
The Government has delayed the abolition of the paper counterpart of the photocard driving licence until June 8, following pressure from industry bodies concerned that none of the promised systems are in place to help fleets check driving licence records.
The abolition of the paper counterpart was planned for January 1, as part of the Government's objective to cut red tape and bureaucracy.
However, the deadline has now been put back six months following fears that there is currently no viable alternative available.
The demise of the paper counterpart presents fleet operators with a duty-of-care quandary: how are they going to check whether employees are legally entitled to drive without a visible record of their driving eligibility? Traditionally, the counterpart carried details of any driving offences and endorsements that drivers might have received.
What alternatives are being developed?
The Driver Vehicle Licensing Agency (DVLA) is currently said to be developing an online platform called 'Share My Driving Licence' (SMDL), which is said to be in the final phase of testing before it goes live, although the date for this is now uncertain.
By accessing the SMDL service, individual drivers should be able to print a PDF document of the information currently held on their licence counterpart, and generate a one-time passcode, valid for 48 hours, to allow third parties, such as rental firms or employers, to check licence details.
Third parties can choose to accept the PDF or they may verify its information by visiting www.gov.uk and entering the specially-generated passcode and the last eight digits of the driving licence number. The third party will then be presented with a limited view of the driver's entitlement and endorsement information direct from DVLA's own driver database.
More than one in every 200 company car, van and truck drivers does not hold a valid licence to legally drive their company vehicle.
There are concerns, however. Firstly, whether vehicle providers like daily rental firms can quickly and conveniently check licences with the new system, especially if customers haven't printed out the PDF, and secondly, whether 48 hours is a long enough period before the entry code expires.
New driver licence checking association
The Association for Driving Licence Verification (ADLV) has been launched, in part as a response to the abolition of the paper counterpart.
The ADLV's aim is to deliver a best practice approach to driving licence verification for fleets and its members include those that offer licence checking services as one of their main activities.
The ADLV is now working with the DVLA on a new digital service for fleet customers to check licence data in real-time.
Subject to licence holder consent, the new technology will enable ADLV members, and other organisations meeting DVLA requirements, to perform 24/7 real-time licence checks for the first time.
The new system, which is scheduled for launch sometime early in the year, will also enable faster batch processing of licence data. This contrasts with the DVLA's SMDL system, which is being viewed as a single-query service that requires each driver to register their consent every time their employer wishes to access their driver record from DVLA.
Why licence checking matters
It is an offence if a company allows an employee to drive a vehicle for work without a valid licence. And the Health and Safety Executive's guide, Driving at Work, says employers should satisfy themselves that drivers are competent and capable, and asks the question: do you check the validity of the driving licence on recruitment and periodically?
More than one in every 200 company car, van and truck drivers does not hold a valid licence to legally drive their company vehicle, according to analysis by the Licence Bureau, one of the leading licence checking organisations.
They analysed more than a quarter of a million initial licence checks during 2013 and discovered an initial failure rate of around one in 200 drivers, largely due to provisional licence holders, and those with revoked, expired and disqualified licences.
What can Fleet Alliance offer?
We offer our online service, Licence Check, which reduces risk by automatically checking your drivers' licences against DVLA licence data.
Licence Check helps comply with the Health and Safety guidelines regarding driver licence checking. Once your drivers are set up, the process is automatic so you don't forget. This not only reduces the risks to your business but also reduces the administrative burden of checking licences.
Licence Check provides comprehensive and up to date data on your drivers, directly from DVLA data which protects you against fraud. Users can also choose the frequency of the checks and carry these out more often for drivers with driving convictions or a poor accident record.
At the same time, we can provide help and advice in setting up your drivers for automated and secure driver licence checking.
For more information on Licence Check contact us on 0845 601 8407 or email info@fleetalliance.co.uk
---
You also might like…
If you liked this article then check out our posts about similar topics
Ready to make the management of your fleet more efficient?
Request a call back
---