Fleets face higher costs of travelling and working in London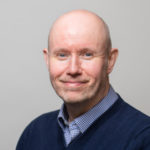 Posted by
Kevin Blackmore
April 2018

Fleet operators have faced higher charges for travelling and working within London since the introduction of Mayor Sadiq Khan's £10 Toxicity or T-Charge last autumn – the first of a number of measures aimed at cleaning up London's air which will become increasingly costly.
Fleets which operate regularly in the capital may now want to consider one of a number of measures if they want to keep their future costs of operation within manageable bounds in the light of the new charges to come.
The T-Charge
The T-Charge came into force on October 23rd last year, and applies to cars, buses, coaches and heavy goods vehicles which now need to meet a minimum of Euro 4 emission standards.  The charge is additional to the existing congestion charge and covers the same geographical area of the capital, increasing the daily cost to £21.50 for those affected. This can be reduced to £20.50 under two automated payment systems – Congestion Charge Auto Pay and Fleet Auto Pay.
If you register for Auto Pay for the congestion charge you will automatically register for the T-Charge as well. The Fleet Auto Pay service is only available to businesses using six or more vehicles. The T-Charge operates Monday-Friday from 7am to 6pm, excluding bank holidays and Christmas, and applies to both petrol and diesel vehicles.
If drivers do not pay the daily T-Charge, a £130 Penalty Charge Notice will be issued payable by the registered keeper or operator. This will be reduced to £65 if paid within 14 days.
The minimum emissions standards and applicable charges are set out in the table below:
Vehicle Type

(includes hybrids)

Minimum Emission Standard
Congestion Charge Amount
T-Charge Amount
Total Daily Payment
Motorised tricycles and quadricycles
Euro 3
£11.50

(£10.50 Auto Pay)

£10
£21.50

(£20.50 Auto Pay)

Cars and small vans (not exceeding 1,205kg unladen and not exceeding 3,500kg GVW)
Euro 4
£11.50 (£10.50 Auto Pay)
£10
£21.50

(£20.50 Auto Pay)

 Vans  (exceeding 1,205kg unladen and not exceeding 5,000kg GVW)
 Euro 4
 £11.50 (£10.50 Auto Pay)
 £10

£21.50

(£20.50 Auto Pay)

 HGVs

(exceeding 3,500kg GVW)

 Euro 4
£11.50

(£10.50 Auto Pay)

 £10

21.50

(£20.50 Auto Pay)

Coaches and buses (exceeding 3,500kg GVW)
Euro 4
 £0
 £10
  £10
 

Vehicles registered for Residents' discount

 

As above depending on vehicle type

 £1.05 (Auto Pay)
  £1
 

£2.05 (Auto Pay)
Ultra Low Emission Zone
The Ultra Low Emission Zone (ULEZ) is the next in Mayor Khan's series of initiatives to tackle London's pollution problem and is planned to come into force in April next year. This will replace the T-Charge and takes effect from 8th April 2019 covering the same geographical area as the congestion charge. However, its possible expansion to cover the area within the North and South Circular roads is being targeted for 2021.
For both fleet and private drivers, the ULEZ scheme will bring more onerous compliance requirements. Vehicles will need to be a minimum of Euro 6-compliant for diesels and Euro 4-compliant for petrol-engined models, compared to Euro 4 currently for both fuel types under the T-Charge.
As such the scheme will affect thousands more vehicles, up to an estimated 60,000 every day, compared to the current 6,500 a day affected by the T-Charge. And the ULEZ scheme will be in operation 24 hours a day, 365 days a year and it will also be more expensive. Under the ULEZ scheme – which also runs in addition to congestion charge costs – the daily charge is £12.50 a for cars, vans and motorbikes and up to £100 for buses, coaches and lorries. Penalties will start at £130 for cars, reduced to £65 if paid within 14 days, and £1,000 for lorries and other heavy duty vehicles, but reduced to £500 if paid within 14 days.
What should fleets do?
There are a number of measures fleet operators could consider:
When purchasing new vehicles for your fleet, make sure they are in line with or better than the emission standards set out by the ULEZ, to avoid paying any ULEZ charge. This would mean Euro 6 or above for diesel vehicles, and Euro 4 or above for petrol vehicles.
Consider investing in Ultra Low Emission Vehicles. These types of vehicles will be exempt from any charges caused by entering or driving within the ULEZ. For commercial vehicles. You could also consider schemes such as enabling the 'last mile' to be provided by electric vans or e-cargo bikes.
Encourage employees to use public transport where possible when travelling to or within London. You could also consider car sharing schemes, to reduce the number of vehicles entering the ULEZ.
---
You also might like…
If you liked this article then check out our posts about similar topics
Ready to make the management of your fleet more efficient?
Request a call back
---