Fleet Alliance wins Best Small Fleet Leasing Company and Customer Service Awards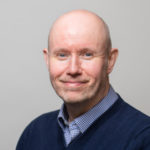 Posted by
Kevin Blackmore
December 2015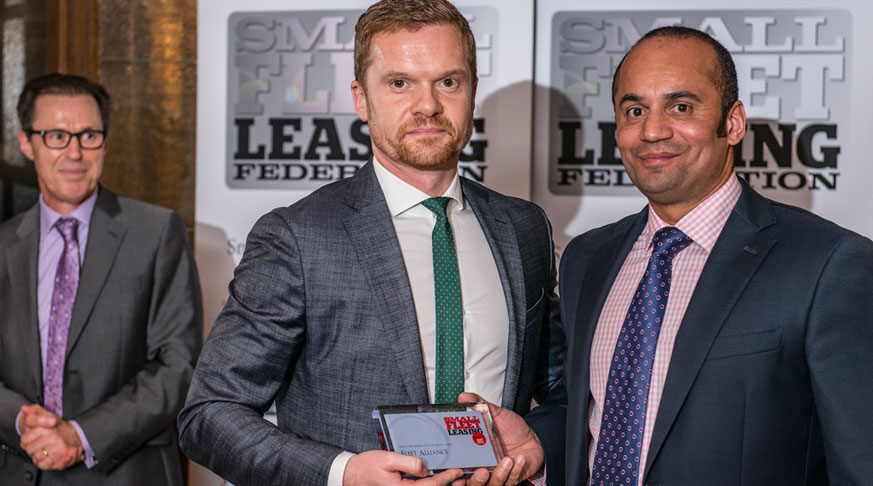 We are delighted to announce that, for the third successive year, we've won the Best Small Fleet Leasing Company of the Year Award in the Small Fleet Leasing Awards, organised by Business Car Manager.
And to round off an outstanding achievement, we also scooped the Small Fleet Leasing Customer Service Excellence Award – which we are particularly pleased with as customer service is one of our watchwords – again for the third year in a row.
Our hat-trick of wins started with our success in the category for the biggest fleets – those operating 1,000-plus vehicles – for the third year running.
The judges summarised that we had: "An excellent all-round offering with a blend of value, advice and customer service".
They also decided that we were a genuine SME fleet management partner, with an average  fleet size of 30 vehicles on clients' fleets.
And they thought that our market-leading Fleet 360 model offered a complete range of flexible and innovative fleet solutions products, from competitive funding to accident management.
The judging panel also ruled that we offered "the most cost effective and tax efficient fleet solutions within a highly customer service focus-driven environment, supported by enhanced IT technology to meet all fleet needs".
And they also recognised eco-Fleet, and how it has helped reduce our clients' fleet CO2 emissions by 12.4billion grams in the last five years, which equates to 2,800 vehicles taken off the road.
The judges also said that, at the top of our leasing programme, was : "Our people – a happy, engaged and motivated team, and an award-winning culture resulting in high employee retention rates and excellent customer service."
That was reflected by our inclusion in the 2015 UK's Best Workplaces and an Investor in People Gold Status, said the judges.
At the same time, we also secured a triple triumph in the category for the Small Fleet Leasing Customer Service Excellence Award for 2015.
We take customer care very seriously, as the judges noted, using two systems to monitor client satisfaction: the Experteye program, Fleeteye CSI, as well as gauging  driver satisfaction through the online process, Opinurate.
The awards judges said that we had "good systems in place and an excellent ethos regarding customer service."
Fleeteye CSI is used in the leasing sector to independently benchmark client satisfaction, covering products, service, price and communication, as well as benchmarking participating companies against their competitors.
This year's CSI survey ranked us first out of 17 companies and winner of the Best Customer Service award of up to 250 vehicles, with an overall CSI score of 96%, up 12% on the UK average.
In Opinurate, drivers taking delivery of a new vehicle are sent an email with a link to an incentive-driven micro-site that allows them to rate their experience and see if they have won an instant prize. This showed 98% of drivers are satisfied with our service.
We believe our continual client growth and high CSI statistics are a result of having an engaged and motivated team who provide our clients with excellent customer service.
Martin Brown, managing director, commented: "It is fantastic to again be recognised by Business Car Manager, and by some leading players in the fleet sector, for our work in the SME sector which is an important, though not exclusive, part of our client portfolio.
"Whilst we are confident that we have a strong SME offering, it is extremely satisfying to win these two awards for the third year in a row and have that belief re-affirmed. This is an outstanding achievement and one of which we are very proud.
"We have been delighted with our success this year in a number of prestigious award schemes, which serve to demonstrate the significant investments and enhancements we have made in our products and services," he added.
Our success at the Small Fleet Leasing Awards has been mirrored in other awards schemes across the country. These include being shortlisted at the National Business Awards for the Customer Focus and the Employer of the Year Awards for the third year running.
We pride ourselves on our standard of customer service so were particularly pleased to again be shortlisted in the Customer Focus award category, while the Employer of the Year Award recognised the strategy that best attracts, retains and develops talent.
That outstanding achievement came hard on the heels of our superb result in October's Glasgow Business Awards when we were crowned winner in the Excellence in Customer Service category.
---
You also might like…
If you liked this article then check out our posts about similar topics
Ready to make the management of your fleet more efficient?
Request a call back
---