Voted Great Place to Work for third year in a row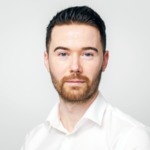 Posted by
Marc Murphy
June 2015

Fleet Alliance has been voted one of the best places to work in the UK for the third consecutive year, following the results of a survey by the independent Great Place to Work Institute announced at a gala dinner in London.
Fleet Alliance finished a very impressive ninth out of 50 of the best places to work in the UK, in the medium-sized category for companies with 50-499 employees.
This was up two places on last year, and in a larger size company category. At the same time, the company also won one of the night's 'Special Awards' – specifically, the 'Excellence in Leadership Award' for the medium-sized company category.
The special awards are designed to recognise and promote excellence in specific areas of people management, and winners demonstrate a wealth of initiatives that are unique, innovative and in a league of their own.
96% of staff said Fleet Alliance was a great place to work – 7% higher than the index average.
The Great Place to Work Institute is part of the world's largest consultancy specialising in workplace assessment and enhancement.
Every year,  the Institute surveys some 6,000 organisations around the world representing around 10 million employees to give an insight into what makes an organisation's employees tick and how leaders can improve their business performance by understanding and improving their workplace culture.
In participating in this year's Best Places to Work survey, Fleet Alliance staff took part in confidential and anonymous interviews with researchers from the Great Place to Work Institute.
They answered a series of questions in an employee Trust Index survey about the standard and quality of their workplace covering areas such as credibility, respect, fairness, pride and camaraderie.
The Fleet Alliance overall Trust Index score was 96% which represented the percentage of staff who said Fleet Alliance was a great place to work, some 7% better than the medium-sized sector average within the index.
Fleet Alliance was also rated 96% for credibility, 95% for respect, 91% for fairness, 96% for pride and 98% for camaraderie by its staff.
The company also achieved other high scores for its strategy and direction, its culture, its corporate social responsibility, its innovation and continuous improvement, its diversity and its teamwork.
A selection of stand-out scores in the Trust Index were:
100% of staff said that when they looked at the what the company had achieved, they felt a sense of pride
100% of staff said that their workplace was working to reduce its environmental impact
100%  of staff said management were approachable and easy to talk to
100% of staff said the management was competent at running the business
100% of staff said management recognised honest mistakes were part of doing business
"We are delighted to have again been rated one of the Best Companies to Work in the UK, and to this year also win on the Institute's Special Awards for Excellence in Leadership," said Fleet Alliance managing director, Martin Brown.
"The Institute rates a great workplace as one where employees trust the people they work for, have pride in the work they do, and enjoy the people they work with. So it is extremely gratifying, based on those criteria, to once again be name one of the UK's Best Workplaces, and to have staff both recognise and value our efforts to continuously improve their professional and personal wellbeing."
---
You also might like…
If you liked this article then check out our posts about similar topics
Ready to make the management of your fleet more efficient?
Request a call back
---