Fleet Alliance steps up its commitment to corporate sector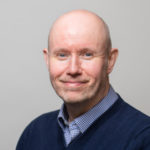 Posted by
Kevin Blackmore
March 2015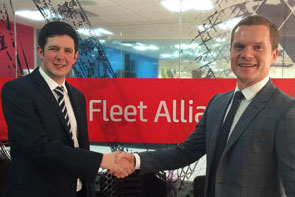 Fleet Alliance is stepping up its commitment to the mainstream corporate fleet management sector with the appointment of a new key account manager.
Christopher Caddick joins the company in the newly created role after working with Zenith Leasedrive for the last three years, in both key account and business analyst positions.
Caddick, 26, joined Zenith directly from Bath University where he gained a degree in Mathematics, and in his new role reports directly to Rob Wentworth-James, corporate sales director at Fleet Alliance.
As part of the outsourced fleet management team, he is responsible for working with new fleet customers, analysing their businesses, devising strategy and delivering cost savings.
"The offer from Fleet Alliance was simply too good to refuse. The company has a passion and a commitment to customer service that is very compelling, and I am very excited by both my new role and the plans that are in place for the business," he said.
Fleet Alliance has increased its focus on the corporate fleet market with some considerable successes in the last12 months, following the appointment of Wentworth-James early last year to target larger corporate fleets.
"The company has a passion and a commitment to customer service that is very compelling."
A number of new business wins have followed, particularly in the area of maintenance management where Fleet Alliance has developed a new pay-as-you-go solution as an alternative to scheduled maintenance for fleet customers.
Since the start of this year, four new clients with fleets totalling more than 900 vehicles between them have opted for the new maintenance management solution, taking advantage of the cost savings the new service is able to deliver.
Fleet Alliance has recently reported a record-breaking year for the fourth year in a row in terms of fleet size, revenue and profit, and much of its growth has come traditionally through the SME sector.
However, in recent years the company has been successful in targeting the corporate market where it has achieved a number of major contract wins with leading national companies, including Gala Coral, Pets at Home and Europa Support Services.
Fleet Alliance managing director, Martin Brown, said: "The appointment of Chris Caddick to the newly-created position of key account manager underlines our commitment to the corporate fleet sector and carries on the emphasis we have placed on this sector with the appointment of Rob Wentworth-James last year.
"We have continued with that investment and commitment, and are now starting to see the fruits of our labours by winning large corporate accounts on a regular basis both for maintenance management and outsourced fleet management," he said.
On top of its record-breaking performance, Fleet Alliance has just been voted the UK's top vehicle leasing and fleet management company for service to customers in the 2015 Experteye customer satisfaction survey.
"This new appointment, and our continued investment in the corporate sector, is very much part of our ongoing and continual drive to extend the level and quality of services that we provide to our customers across all sectors of the fleet market," added Martin Brown.
---
You also might like…
If you liked this article then check out our posts about similar topics
Ready to make the management of your fleet more efficient?
Request a call back
---