Fleet Alliance sees huge growth in ULEVs as drivers and companies look to go green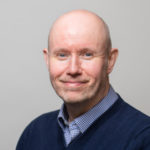 Posted by
Kevin Blackmore
January 2020
Fleet Alliance Group has witnessed huge growth in 2019 in ULEVs (Ultra Low Emission Vehicles) on its funded fleet as drivers switched to greener options to benefit from lower tax bills.
Fleet Alliance, which enjoyed a record-breaking year last year with growth in profitability of more than 20%, saw the number of ULEVs with carbon emissions of less than 75g/km grow by 112% in 2019, compared to 2018.
Registrations of ULEVS more than doubled as drivers looked to cut their tax bills and companies sought to reduce their corporate carbon footprint by selecting lower carbon-emitting vehicles.
Tesla, BMW and Land Rover see big gains
The biggest winner was EV manufacturer Tesla which saw a fifty-fold increase in registrations on the Fleet Alliance fleet of 37,000 vehicles, thanks to the award-winning new Model 3.
With a P11D price of £42,935, the Model 3 is available as a Standard Range Plus model with an all-electric range of 254 miles and a long-range version delivering 348 miles. The all-electric Model 3 attracts a scale charge of 16% in the current tax year, falling to a 0% BIK rate from April, and then rising to 1% in 2021-22 and 2% in 2022-23.
That means a big reduction in tax for drivers who chose the car in the current 2019-2020 tax year once we reach the new tax year on April 6 – and of course a nil rate for those who select it post April 6.
Another major winner was BMW which saw registrations of ULEVS on the Fleet Alliance fleet jump by 104% in 2019, thanks to increased sales of the i3 all-electric car, and low emitting models in the 2,3 and 5 Series model ranges.
In the standard mode, the i3 delivers a range between 80 to 100 all-electric miles in everyday driving conditions, while the 120A models have a range of up to 188 miles.
The biggest mover at the executive end of the scale was the new Land Rover Range Rover P400e PHEV (Plug-in Electric Hybrid) which has an all-electric range of 12-25 miles depending on driving conditions and emits around 71g/km of carbon emissions, attracting a BIK scale charge of 19%.
Registrations of the executive plug-in hybrid, which has a P11D value of £72,785 for the 2.0 Sport HSE and a first-year VED rate of just £15, went up more than ten-fold.
Company car drivers opting for green tax-beaters
Martin Brown, Managing Director of Fleet Alliance Group, which comprises Intelligent Car Leasing, Intelligent Van Leasing and Neva Consultants, said the figures reflected the desire of company car drivers to move to less polluting, tax beating models.
"We have seen a surge in orders for ULEVS over the last 12 months, with manufacturers such as Tesla, BMW and Land Rover being the real winners on our funded fleet. Pure electric cars and plug-in hybrids have featured very strongly in our fleet mix as companies and drivers have looked to reduce their corporate carbon footprints.
"And we fully expect this trend to accelerate throughout 2020 thanks to the Government's changes to the BIK scale charges which really incentivises drivers to go down an all-electric route."
In July last year, the Government unveiled a zero rate of BIK tax for electric vehicles (EVs) for tax year 2020-21, along with a 2% reduction in BIK for new cars registered after April 6. At the same time, it announced a freeze on 2020-21 BIK rates for the following two years.
Many pundits now expect the new rates to be confirmed by Chancellor, Sajid Javid, in his first Budget Statement on Wednesday, March 11.
Mr Brown said: "The Government announcement on company car tax last year was hugely significant for us and our sector and replaced the lack of clarity we'd seen in the previous two years.
"We fully expect to get confirmation of the new rates from the Chancellor in the Budget in March, which allows fleets to forward plan again. The zero BIK rate for EVs should be a shot in the arm for electric vehicle sales while, as we have seen with our own fleet, hybrid vehicles, with the appropriate range, will be tax-beaters, too."
Mr Brown said that there were now a growing number of buyers in favour of EVs and hybrids.
"However, there is a currently an imbalance between supply and demand which should ease this year as vehicle manufacturers bring forward new ULEV and EV models, with growing numbers set to arrive during 2020.
"There is also an imbalance currently between the cost-benefit to the driver through lower taxes and higher costs to the company through higher rentals. But we expect that gap to also close over time as supply increases and prices come down," he said.
---
You also might like…
If you liked this article then check out our posts about similar topics
Ready to make the management of your fleet more efficient?
Request a call back
---