Fleet Alliance relocates to underpin expansion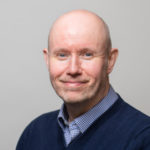 Posted by
Kevin Blackmore
September 2014
Fleet Alliance, has relocated to new state-of-the-art offices in Glasgow Skypark to underpin its continued expansion.
The company is on track for a fourth successive record year in terms of fleet size, revenue and profitability after an outstanding start to 2014 which has seen new vehicle orders increase by more than 45% in the first six months of the year.
The move to Skypark, Scotland's largest business community of more than 3,500 people in office, retail and studio accommodation located in Finnieston, within walking distance of Glasgow city centre, will facilitate the company's expansion plans.
Fleet Alliance has seen growth in all areas of its business operations so far this year, including SME, corporate fleet and daily rental, along with a 20% increase in staff numbers.
"We are growing at a faster than anticipated rate and the move to Skypark, in the centre of Glasgow, gives us a 20% increase in office space and represents a £1.8m investment for the company," said managing director Martin Brown.
"We are growing at a considerable rate in a number of areas and will need the additional resources to underpin our continued
Fleet Alliance has seen growth in all areas of its business operations so far this year.
expansion.
"For example, we are looking to increase our presence in the mainstream corporate fleet and are introducing a number of new initiatives in this area, including maintenance management on a pay-as-you-go basis for those companies that are looking to reduce their maintenance costs.
"We have also taken on additional members of staff and will be looking to increase staff numbers still further during the remainder of the year as we continue to grow," he said.
Fleet Alliance, which manages and funds in excess of 14,000 vehicles on behalf of its customers, puts the increase in trading in the first half of this year down to better economic conditions, a growing UK fleet market and increased investment in its technology and customer service offering.
A growth in fleet orders has come from the SME sector, where more small companies have been encouraged by improved trading conditions to invest and expand, and in the medium-sized corporate sector, where a string of new wins have come from companies looking to outsource the management of their vehicle fleets to improve efficiencies.
More companies are realising that they are not sufficiently expert to run their fleets as professionally as possible and meet all current financial, fiscal and legal requirements. As a result, Fleet Alliance has recently won a number of new outsourced fleet management contracts totalling several hundred vehicles.
In what is already a notable year for the company, Fleet Alliance has also been shortlisted at the National Business Awards for the Customer Focus and the Employer of the Year Awards for the second year running. And it has recently been voted one of the top 25 places to work in the UK for the second year in a row.
The company has also achieved the prestigious Investors in People gold accreditation, joining only the top 1% of UK businesses who have achieved this rare gold standard and have most recently seen our innovative driver app, e-fleet mobile, win a coveted Best App award in the recent BusinessCar Fleet Technology Awards.
---
You also might like…
If you liked this article then check out our posts about similar topics
Ready to make the management of your fleet more efficient?
Request a call back
---