Fleet Alliance implements new features for e-Fleet and e-Fleet Mobile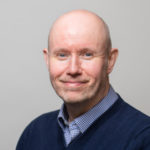 Posted by
Kevin Blackmore
June 2016

Fleet Alliance has implemented a series of new features and functionality for its award-winning cloud-based fleet management system, e-Fleet, and its integrated e-Fleet Mobile app.
The e-Fleet system platform has the scalability, capacity and flexibility to handle the administration of fleets of less than five cars to those running more than 5,000, providing completely automated online fleet management accessible anywhere in the world. It also offers an extensive and comprehensive suite of reports which allow the interrogation of any aspect of the fleet operation.
The latest of these are new reports cover the key fleet areas of service, maintenance and repair (SMR) and accident management, displaying cost analysis, frequency, and incident categories in graphs and report form.
In development, meanwhile, is Fleet Insight – a suite of visual reports providing key fleet detail at a glance, more details of which will be released shortly.
In other new features, the e-Fleet system now sends automatic email notifications to drivers, fleet managers and administrators, to alert drivers to input mileage, complete a vehicle inspection report, or advise that an MOT or service is now due or overdue.
Such notifications can be configured to provide drivers with a snapshot of their current notifications panel within e-Fleet, so that they can see what their current status is and what events are now due.
Notifications can then be scheduled prior to the event due date, or on the event due date, with further notifications sent when the event has become overdue.
Notifications can also be configured to automatically escalate to a defined recipient, such as the fleet manager or administrator, should the action not be completed within a defined timescale.
A further series of enhancements have also been developed for drivers, through e-Fleet Mobile and the driver portal.
Drivers can now log their business trips throughout their employer's reporting period, be that monthly or whatever period is used. The system then automatically calculates the journey distance for the user from postcode to postcode to verify business miles.
Fleet managers can set a tolerance for journeys that exceed this calculated value, allowing them to identify and control excess mileage. Any journeys that exceed the pre-defined tolerance require an explanation and are highlighted on a new excess mileage expense report.
Based on logged business trips, the system also automatically calculates personal and business mileages for the driver at the period end, based on their current odometer reading.
Fleet managers can also select whether mileage is automatically reimbursed and if HMRC approved mileage rates or their own company rates should be used.
These details are then highlighted in a business trip report showing the selected reimbursement rate, plus a fuel card report if applicable. A copy of the business trip report is also emailed to the driver.
Fleet managers and administrators can also define which cost centres or company offices mileage reports should be sent to and, if required, reports can also be sent to a custom recipient such as the payroll department.
Fleet Alliance managing director, Martin Brown, said the new enhancements to both  e-Fleet and e-Fleet Mobile would continue to make the lives of company drivers and managers easier.
"Our e-Fleet platform allows the complete outsourcing of the fleet administration for any fleet regardless of its size, and cuts the management burden that many fleet managers are under. The new reporting and other functionality will undoubtedly benefit that process and give greater insight into the operation of the fleet
"At the same time, e-Fleet Mobile provides an extensive array of services and support to every driver and vehicle on the fleet, irrespective of whether the vehicle is funded through an array of different funders or solely from us.
"We believe e-Fleet Mobile is the only fleet management tool of its kind versatile enough to provide this kind of extensive support and the new features will only add to its effectiveness," he said.
---
You also might like…
If you liked this article then check out our posts about similar topics
Ready to make the management of your fleet more efficient?
Request a call back
---