Fleet Alliance donates van to Glasgow foodbank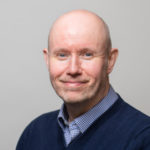 Posted by
Kevin Blackmore
November 2015

Leasing and fleet management specialist, Fleet Alliance, has supplied a van for two years free of charge to the Glasgow North East Foodbank so it can transport food to the poor and needy within the local community with greater ease.
The Glasgow NE Foodbank, although a registered charity in its own right, operates under the umbrella of the Trussell Trust charity, which runs a network of 420 foodbanks across the UK and last year fed over 346,000 people across the country.
The Glasgow NE Foodbank has been running for two years during which time it has supplied food to more than 5,300 people, and operates six centres from a central hub at Parkhead in Glasgow.
The Foodbank will use the free van, a Renault Kangoo ML 1.9DCI eco2 model, to ferry food supplies from the central hub out to its satellite centres, as well as collecting food from local supermarkets and making other collections.
The Foodbank is also planning to use the Renault van deliver to the elderly and the infirm, who cannot make the sometimes long journey to the centres themselves.
Project co-ordinator, Tara Maguire, said the provision of a free van was an outstanding gesture of community spirit by Fleet Alliance.
"It is fully expensed for two years including insurance – all we have to do is add fuel. And Fleet Alliance even filled the van full of food when they handed it over to us for the first time.
"Fleet Alliance really understands the difference that helping charities in this way makes, and the van will allow us to replace a lot of the work carried out by volunteers in their own cars".
"We are seeing an increased need to supply food to people in crisis in our area, both those in and out of work, and this will certainly help in our work of supporting these people," she said.
Fleet Alliance, which manages around 18,000 vehicles nationally on behalf of corporate clients, has initiated a number of charity initiatives this year as part of the Corporate Social Responsibility policy it calls 'Fleet Alliance Loves'.
Managing director, Martin Brown said the decision to support the North East Glasgow Foodbank was an easy one.
"This is a local charity – local to our head office in Glasgow – and therefore fulfils part of our Fleet Alliance Loves commitment to support the local community.
"Also, we have followed Tara's great work on social media encouraging local businesses and people to support the foodbank. She is relentless in her commitment, and that sort of effort deserves its reward," he said.
Fleet Alliance has long been a strong supporter of worthwhile charities and since 2008 the company's fund-raising efforts have accumulated more than £230,000 for worthy causes.
In one of the most recent in September this year, Fleet Alliance commercial director, David Blackmore, ran, kayaked and cycled 168 miles in just three days in support of the cancer charity, Maggie's Centres.
Following the extreme three-day, multi-discipline challenge, called Maggie's X3, colleagues, friends, customers and suppliers donated £13,400 for the charity – £3,400 ahead of target.
---
You also might like…
If you liked this article then check out our posts about similar topics
Ready to make the management of your fleet more efficient?
Request a call back
---