Fleet Alliance extends green fleet campaign to cut carbon levels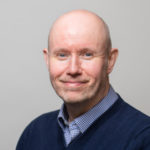 Posted by
Kevin Blackmore
December 2014
Fleet Alliance has embarked on a new programme of green initiatives, including an 'electric vehicle awareness campaign' and electric test vehicles, aimed at cutting carbon emissions on its clients' fleets.
Fleet Alliance has already seen huge success in reducing carbon emissions over the last six years, during which time it has helped clients cut an estimated 7.2 billion grams of CO2 from their fleets.
And so far this year, more than 20% of all new cars supplied to fleet customers on the Fleet Alliance managed fleet of more than 16,000 vehicles have CO2 emissions of less than 100gm/km, while the average carbon output of all new vehicle orders now stands at just 122g/km.
This compares to the UK new car average which is 128.2g/km, according to the Society of Motor Manufacturers and Traders.
For  some time Fleet Alliance has been persuading clients of the importance of setting fleet policies that encourage the take-up of low carbon-emitting cars to capitalise on savings in tax, National Insurance and fuel costs.
However, the company is not resting on its green laurels and has now introduced a number of new initiatives aimed at carrying on the green impetus and taking the campaign still further.
As part of an EV awareness programme, two new examples of the world's best-selling electric vehicle, the Nissan Leaf, have now been added to the Fleet Alliance fleet. One is for use by staff to familiarise themselves with the characteristics of an EV, while the other is for use by clients for testing and review purposes.
At the same time, Fleet Alliance is providing two free-to-use electric car charging points in the visitors' car park at its new offices, Skypark, just outside Glasgow city centre.
Skypark landlords have paid for the installation while Fleet Alliance is paying the ongoing electricity charges.
The company is also working with the Energy Saving Trust to offer its clients energy-saving advice on best practice for hybrid, electric and grey fleet vehicles, reviewing fleet costs and eco-driver training.
And Fleet Alliance has just added the Lexus CT Hybrid, with carbon emissions of just 82g/km, to its own company car policy to encourage its employees to consider greener alternative vehicles.
Fleet Alliance Managing Director, Martin Brown, commented: "We are hugely encouraged that the advice that we have been offering to our clients for the last two years or more has been heeded, as carbon emissions are falling markedly across our whole fleet.
"This has the effect of not only cutting our clients' carbon footprints but reducing their and their drivers' tax and fuel bills at the same time.
"We have now extended our green fleet initiatives to include advice on electric and hybrid vehicles, as well offering free-to-use charge points and EVs for test and review purposes to help continue the green momentum we have generated," he said.
---
You also might like…
If you liked this article then check out our posts about similar topics
Ready to make the management of your fleet more efficient?
Request a call back
---