Fleet Alliance extends fleet policy with more ULEVs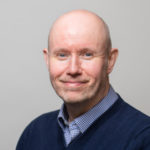 Posted by
Kevin Blackmore
September 2016

Fleet Alliance has extended the company car policy for its own staff to provide a greater choice of Ultra Low Emission Vehicles (ULEVs) for employees.
The move, which sees two hybrids and a pure electric vehicle added to the fleet policy, is very much in line with the company's commitment to encouraging green motoring wherever possible.
It is a commitment which has seen a carbon reduction of 15.16 billion grams of CO2 across its client fleet of more than 18,400 vehicles since 2008 – the equivalent of taking 3,500 cars off the road.
The company was awarded a Green Apple award last year by not-for-profit environmental group, The Green Organisation, for Environmental Best Practice for Carbon Reduction in recognition of its efforts in reducing carbon emissions.
The three new vehicles to join the company's choice list are a continuation of its ongoing green programme. The pure EV is the Nissan Leaf five door Acenta hatchback automatic which has zero carbon emissions and attracts a monthly tax charge of just £33 this tax year for 20% taxpayers, and £66 for 40% taxpayers.
The Leaf is joined on the list by the Lexus CT200 hybrid and the top-selling Toyota Prius. The Lexus CT 200h 1.8 Sport five door automatic has carbon emissions of 94g/km and attracts an monthly BIK tax charge of £63 for a 20% taxpayer and £127 for a 40% taxpayer.
The Toyota Prius, for long the benchmark vehicle in the hybrid arena, is represented by the 1.8WTi Business Edition five door automatic with carbon emissions of 70g/km. It attracts a BIK tax charge this year of £44 per month for a 20% taxpayer and £88 for a 40% taxpayer.
Last year, Fleet Alliance saw carbon emissions fall to an all-time low of 119g/km per vehicle for all new cars ordered, as corporate customers increasingly followed its advice to 'go green'.
Some 25% of all new cars ordered last year across the Fleet Alliance vehicle fleet were sub-100g/km of CO2, compared with 16% in 2014.
At the same time, 77% of the fleet had CO2 figures of less than 130g/km, compared to 71% at the end of 2014, as client companies increasingly turned to low carbon emitting vehicles.
The greenest car on the Fleet Alliance fleet last year, with emissions of just 48g/km, was the Mitsubishi Outlander PHEV, now officially the UK's most popular ULEV. Last year saw 11,681 Outlanders sold in the UK, a growth rate of 118% over 2014.
The next most carbon efficient model was the Lexus CT Hybrid, which, as stated, the company has now included on its own company car policy.
To help continue the green momentum, Fleet Alliance has set a new benchmark for this year with a target to increase orders taken for sub 100g/km vehicles from the 25% achieved in 2015 to 30% by the end of this year.
For some time Fleet Alliance has been persuading clients of the importance of setting fleet policies that encourage the take-up of low carbon-emitting cars to capitalise on savings in tax, National Insurance and fuel costs.
However, the company is not resting on its green laurels and the extension of the company car policy is one of a number of new initiatives aimed at carrying on the green impetus and taking the campaign still further.
Two Nissan Leaf models have been made available for use by clients for testing and review, and for staff to familiarise themselves with the characteristics of an EV.
At the same time, Fleet Alliance has provided two free-to-use electric car charging points in the visitors' car park at its new offices, Skypark, just outside Glasgow city centre. Skypark landlords have paid for the installation while Fleet Alliance is paying the ongoing electricity charges.
Fleet Alliance Managing Director, Martin Brown, commented: "We are very committed to pursuing a green agenda here at Fleet Alliance, and thought that one way of demonstrating that commitment would be to extend our company car policy for our own staff to give them a greater and wider green choice.
"We are also are hugely encouraged that the advice that we have been offering to our clients for the last two or three years has been increasingly heeded, as carbon emissions are falling markedly across our whole fleet and the number of sub 100g/km vehicles is steadily growing.
"This has the effect of not only cutting our clients' carbon footprints but reducing their and their drivers' tax and fuel bills at the same time, so it's a 'win-win' situation for all parties," he said.
---
You also might like…
If you liked this article then check out our posts about similar topics
Ready to make the management of your fleet more efficient?
Request a call back
---