Fleet Alliance earns laureate status with fifth Great Place to Work award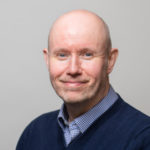 Posted by
Kevin Blackmore
May 2017
Leasing and fleet management specialist, Fleet Alliance, has been voted one of the best places to work in the UK for the fifth year in a row, achieving laureate status as a result.
The Glasgow-based company received its fifth successive Great Place to Work Award, making it one of the top 50 best places to work in the UK in the medium-sized category for companies with 50-499 employees.
Some 92% of Fleet Alliance staff said that 'taking everything into account I would say this is a great place to work', which was 3% higher than the average for the top 50 UK medium sized businesses.
Every year, the Institute surveys some 6,000 organisations around the world representing around 10 million employees to give an insight into what makes an organisation's employees tick and how leaders can improve their business performance by understanding and improving their workplace culture.
In participating in this year's Best Places to Work survey, Fleet Alliance staff took part in a confidential and anonymous survey process from the Great Place to Work Institute, covering a variety of different workplace areas and categories.
They answered a series of questions about the standard and quality of their workplace covering areas such as recognition, reward, talent management, values and ethics, and trust in leadership.
Some 95% of staff said there were unique and special benefits from working at Fleet Alliance, while 96% felt good about the way the company contributed to the community.
A selection of stand-out results were:
This workplace is working to reduce its environmental impact – 95% of staff
This organisation manages its impact upon society responsibly – 96% of staff
Our facilities contribute to a good working environment – 95% of staff
"We are delighted to have achieved laureate status through having been rated one of the Best Places to Work in the UK, based on the feedback from our staff and as measured by the Great Place to Work Institute," said Fleet Alliance managing director, Martin Brown
"It is extremely gratifying to be named one of the UK's Best Workplaces for the fifth year in a row, and to have staff both recognise and value our efforts to reduce our environmental impact and provide a good working environment."
Great Place to Work CEO, Tom O'Byrne, added: 'We are delighted to see Fleet Alliance on our Best Workplace list again this year. It is a validation of the strength of their leadership and their commitment to creating the kind of culture which attracts and retains the best talent and where people have pride in what they do and want to do their best.
"It is no coincidence that high trust organisations like Fleet Alliance also tend to perform better than their peers," he said.
The Great Place to Work Institute is part of the world's largest consultancy specialising in workplace assessment and enhancement.
---
You also might like…
If you liked this article then check out our posts about similar topics
Ready to make the management of your fleet more efficient?
Request a call back
---