Fleet Alliance appoints two new senior managers as expansion continues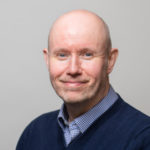 Posted by
Kevin Blackmore
October 2018
Fleet Alliance Group has made two new senior management appointments as it looks to continue the expansion of its business which has seen the number of vehicles under management grow to more than 28,000.
Angela Summers joins the company as Head of Operations from Shell UK, while Marc Murphy joins as Head of Marketing, having previously been Director of Customer Acquisition and Marketing at UK energy supplier, Our Power.
Summers reports to Finance and Operations Director, Angela Robertson, while Murphy reports to Managing Director, Martin Brown, who said: "We are delighted to welcome Angela and Marc to the business and are confident they will make a real difference to the way the business is run over the coming months and years.
"Our business, which now encompasses Neva Consultants, Intelligent Car Leasing and Intelligent Van Leasing, is up year-on-year and we see further growth potential in 2019. We also have our eyes on another acquisition if the right opportunity comes along.
"Given that background, we wanted to position the senior team in such a way that allowed us to take full advantage of the opportunities that present themselves and believe these two new appointments will be fundamental to that."
Angela Summers, a Six Sigma Green Belt accredited operations executive, has a proven track record of effectively executing lean solutions to drive continuous improvement and standardisation throughout an organisation.
Her most recent role before joining Fleet Alliance was as Operations Manager – Employee Expenditure for Shell Business Operations based in Glasgow, where she was responsible for delivering all strategic and operational aspects of travel and expenditure processes.
Summers, who will have four direct and 15 indirect reports in her new role, said she was looking forward to the 'new challenges that the fleet market represents.'
"Although it is very early days yet, I am working towards bringing in the standardisation of processes necessary to help the business move up the next level of its development," she said.
Marc Murphy, prior to joining Fleet Alliance, was responsible for developing the UK brand and marketing strategy for Our Power, a not-for-profit organisation backed by the Scottish Government.
An experienced marketing professional with a background in developing high-performing marketing strategies for a number of growth-oriented businesses, Murphy is responsible for all strategic marketing developments at Fleet Alliance.
He said: "This is an exciting time to be joining Fleet Alliance. The business has a strong and experienced leadership team, an impressive growth record in the UK fleet market and carries a reputation for outstanding service to its customers. Building on these successes and developing a marketing strategy that further enhances the company's market position, will be a key aim of this new role.
"Looking ahead, there is a huge opportunity to capitalise on the evolving needs of the customer by continuing to innovate with new services, in what is becoming an increasingly fast-moving technology-focused industry, and I look forward to helping Fleet Alliance deliver on its ambitious plans for the future."
---
You also might like…
If you liked this article then check out our posts about similar topics
Ready to make the management of your fleet more efficient?
Request a call back
---