Fleet Alliance appoints Rob Wentworth-James as Corporate Sales Director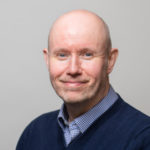 Posted by
Kevin Blackmore
April 2014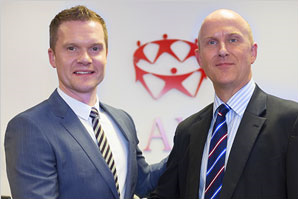 Vehicle funding and fleet management specialist, Fleet Alliance, which manages and funds around 14,000 vehicles on behalf of its customers, is looking to enhance and expand its capabilities in the mainstream corporate fleet management sector following the appointment of highly experienced industry executive, Rob Wentworth-James, to the newly created role of Corporate Sales Director.
Wentworth-James was previously Head of Sales and Marketing at Newport Pagnell-based fleet management specialist, CLM, where he worked for the previous 17 years. Prior to this, he was employed by GE Capital Fleet Services as the new business manager of the Key Accounts team.
In his new role at Fleet Alliance, Wentworth-James will be tasked with enhancing the company's fleet management capability and targeting larger fleets than the company has previously targeted.
While Fleet Alliance has traditionally provided fleet management for leased vehicles, this new expansion will also include the development of maintenance management services for outright purchase fleets. Clients will also be able to take advantage of leveraged cost savings gained through Fleet Alliance's purchasing power.
Fleet Alliance's rapid growth has come largely through the SME sector, although in recent years it has been successful in the corporate market where it has achieved a number of major contract wins with leading national companies including Gala Coral, Pets at Home and Europa Support Services. "We are thrilled to have appointed someone with Rob's experience and expertise to head up our push into the corporate fleet management arena."
Wentworth-James, who will join the Fleet Alliance executive board of directors and report to Managing Director Martin Brown, said he saw his appointment as a "tremendous opportunity to develop within such a dynamic company".
"Fleet Alliance is an organisation I have admired for a long time, and when the opportunity arose to join the business and enhance its fleet management capability by targeting larger fleets, it was a very easy decision for me to say 'yes'.
"This business has huge potential, allied to its drive, ambition and determination, to make a real impact in the mainstream fleet management sector. I am looking forward to the challenge of realising that potential with great enthusiasm," he said.
"I love the fact that it is an independent fleet management business, has customer service excellence as its primary focus and is led by such a forward-looking leadership team. I am confident that Fleet Alliance will achieve considerable success in the corporate market," he added.
Martin Brown said: "We are thrilled to have appointed someone with Rob's experience and expertise to head up our push into the corporate fleet management arena.
"His 17 years of experience of providing fleet management services to larger fleets, coupled with our reputation for going above and beyond in terms of customer service, will ensure that this will be a successful time for Fleet Alliance and our customers.
"Whilst we have achieved some notable successes in the corporate sector, it is our intention to expand our capabilities and offer maintenance management on a pay-as-you-go basis for those companies that are looking to reduce their maintenance costs, without increasing their administration.
"At the same time, we will continue to provide funding for companies that wish to lease their vehicles through our current panel of funders. This will allow us to offer our clients the very best of both worlds," he said.
Fleet Alliance crowned a record-breaking year last year by being shortlisted for the Customer Focus Award at the National Business Awards in recognition of the quality of customer service it provides to fleet clients.
"This new appointment, and the planned expansion of our business, is very much aimed at improving still further the level and quality of services that we provide to our customers," added Martin Brown.
---
You also might like…
If you liked this article then check out our posts about similar topics
Ready to make the management of your fleet more efficient?
Request a call back
---