Five go green at Fleet Alliance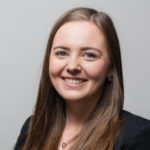 Posted by
Fiona Irving
March 2019
Fleet Alliance is committed to lowering CO2 emissions and assisting fleets to go green.
So we fully commend the sheer scale of the Volkswagen Group's commitment to decarbonisation announced this March.
In a wide-ranging statement on CO2 reduction measures at the company's annual conference, Dr Herbert Diess – who is CEO of Volkswagen –  said that the Group would produce nearly 70 new electric models by 2028.
This trumps the Group's previous statement that they were planning for only 50 over the same period. That's an average of eight new electric models each year.
It's a massive commitment. And a massive investment programme.
But here at Fleet Alliance we have started our own decarbonisation programme with staff members choosing electrified models. These range from the self-charging hybrid, through to the plug-in electric hybrid and the fully electrified.
The drivers behind these changes are various: benefit-in-kind savings and fuel savings are key attractions. But so, too, is the desire to run a greener car; a vehicle that impacts less on the planet.
And here's an interesting fact: the combined CO2 emissions of these five Fleet Alliance fleet cars – and four of these are SUVs – is 216g/km. That's just  slightly more than one Mercedes GLS SUV. Think about it: one SUV – or five cars (four of them SUVs themselves).
That's the difference going green can make: on your fleet, on the environment, on the air you breathe.
So what made our Fleet Alliance fleet drivers go green? Here are their own individual stories.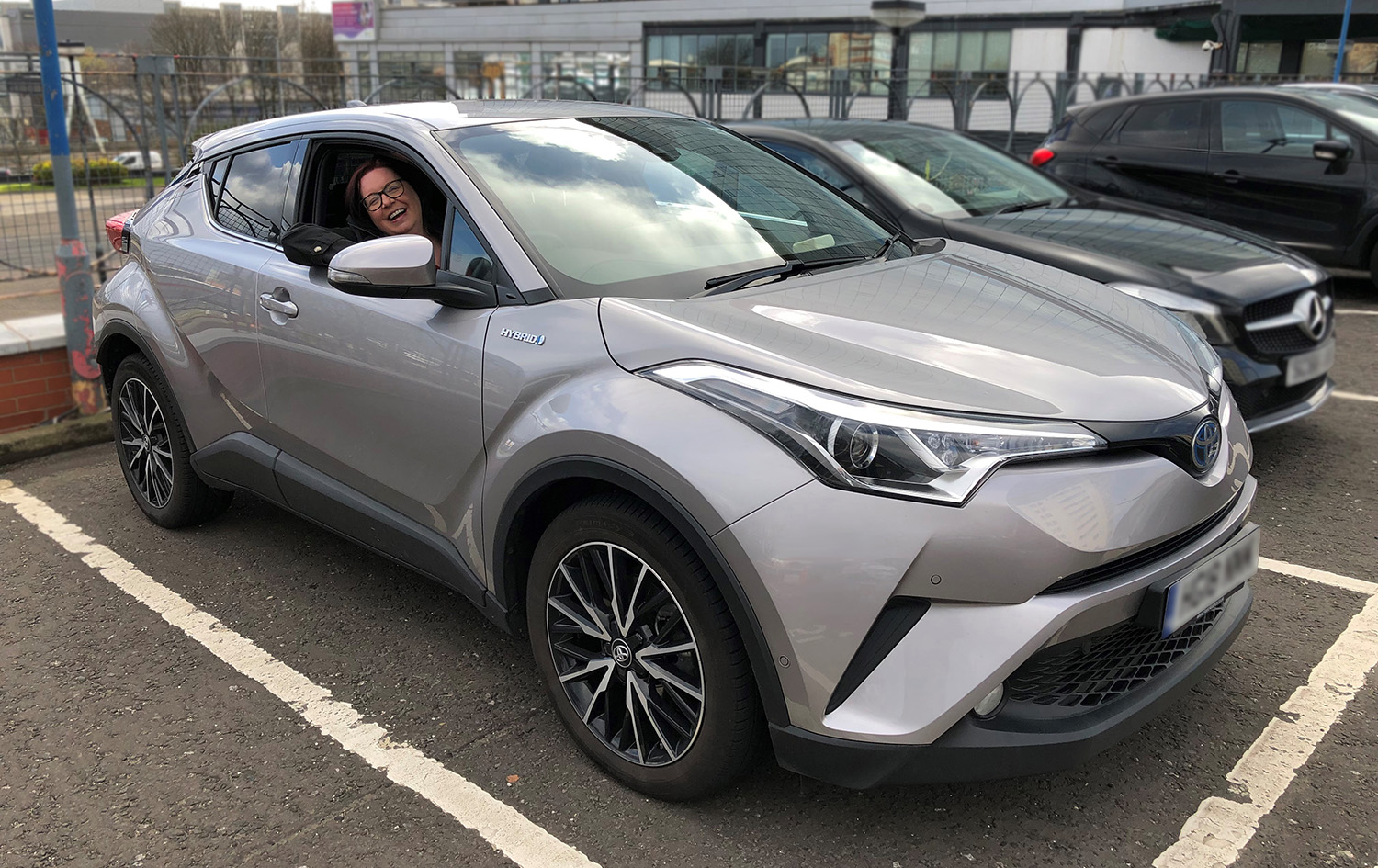 Louise Bettley, Client Relationship Manager
Toyota C-HR 1.8 Hybrid Excel 5dr CVT
CO2 Emissions: 87g/km
Louise says she likes the futuristic looks of the C-HR SUV, high specification and decent fuel economy. It's also, she says, a fun and easy car to drive.
"The extras you get as standard with this car are great and easy to use. There's a reversing camera, park assist (the car parallel parks itself which is fantastic), keyless entry and sat nav – also the car has a good boot capacity. It's the first time I've driven an automatic, too, and I won't be going back to a manual.
"The added benefit of this high spec car is such a low BIK, which makes me very happy to have chosen it."
Louise says she pays around £88 a month in benefit in kind taxation and it only costs £40 to fill up with petrol. However, she has noticed that fuel economy drops on motorway journeys.
Still,  she would happily recommend the car.
"It's strange the satisfaction I see when I pull into my drive and the summary pops up on the dash of 99.9 mpg as it's used only electric to drive to the shops and back!"
David Blackmore, Commercial Director
Jaguar I-Pace 90kWh EV400 S 5dr Auto
CO2 Emissions: 0g/km
David's journey is from a performance car – an Audi S7 – to a very different type of performance car: the all-electric Jaguar I-Pace.
Which is not only electric, but actually quicker 0-62mph!
David explains that his typical commute is 9,000 mile per annum with access to a workplace charging station.
"Given the increase in EV choices now, this was a fairly easy decision," says David.
"A greener car with extremely low fuelling costs – as in electricity – and yet it's still a high spec, high performance car."
However, David says it's difficult to reach anywhere near the Jaguar's stated 292 range unless the battery is 'pre-conditioned' – essentially, warmed up during the charging period.
"Without pre-conditioning I'll only get about 150 miles of range, although I should add that my initial experience has been in cold weather, which does adversely affect range."
BIK for zero emission cars rises to 16% of P11D from April 2019, but David is looking forward to April 2020 when it plummets to just 2% – which means fleet drivers of an I-Pace will look forward to paying from just £21.50 per month in company car tax.
Overall David says he's highly satisfied with the car – and wouldn't hesitate in recommending it.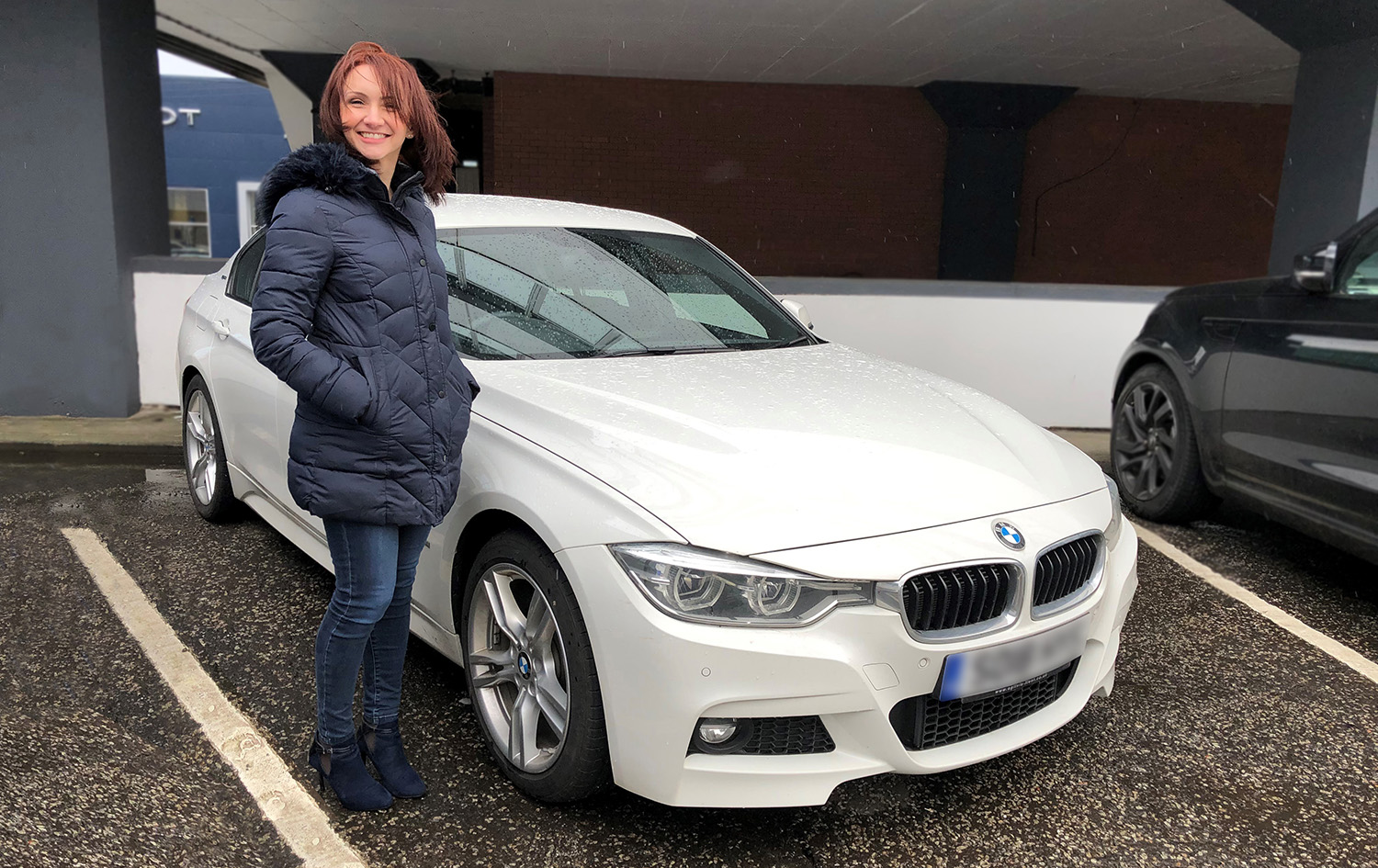 Laura Muir, Business Development Manager
BMW 330e M Sport 4dr Step Auto
CO2 Emissions: 49g/km
Laura likes performance from her car, but is also keenly aware of the environmental impact the car has.
"I feel it is my personal responsibility to work towards greener business travel for my commute to work," she says. "This can be done in electric mode – the BMW has a 25-mile range – so it provides the environmental edge but is still an executive car."
Nevertheless, the BMW saloon has provided all the driver enjoyment Laura expected. It features an XtraBoost function which delivers a further 41hp more power when required. "It's anything but slow!" admits Laura.
If the driving performance has been electric, the zero emission range hasn't been quite what Laura had hoped.  "The expected 25 miles indicated by BMW has a range more reflective of 16 miles," she says.
"Maximum maintenance is required to charge daily if the use of the electric is the key reason for selecting this vehicle.  I have continual access to chargers at work, but unfortunately these are sometimes out of order, so the full potential savings are not always available."
Laura reckons the UK charging infrastructure is not good enough at present to support fully electric vehicles, but believes the PHEV is the ideal stepping stone. "It has certainly helped my introduction to electrified cars," adds Laura.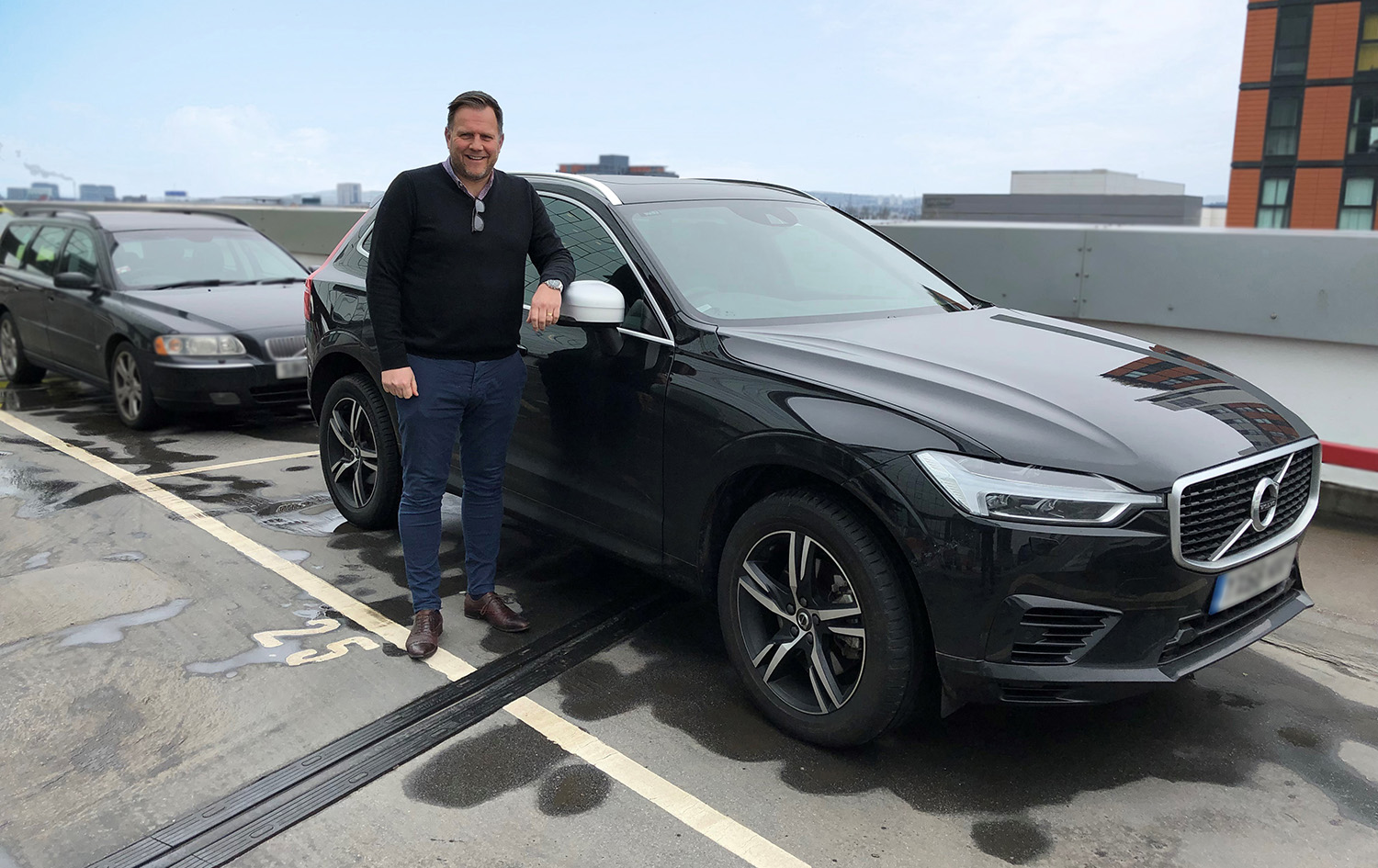 Grant Boardman, Client Services Director
Volvo XC60 2.0 T8 [390] Hybrid R Design 5dr AWD Geartronic
CO2 Emissions: 51g/km
Grant was keen to continue driving an SUV, but was less keen to carry the taxation burden that came with it. So he decided to change his diesel Land Rover to a plug-in hybrid Volvo.
Not only did Grant reckon the Volvo would be able to save him on fuel, because the zero emission mode was good enough for his commute to work, but it would also save him considerably on BIK.
On both counts, the experience has been positive. Overall Grant believes that his combined monthly saving on fuel and BIK is £200. "I'm happy with that!" he smiles.
However, the colder weather means the battery range isn't quite enough to get him to work in EV only mode – it's frustratingly two miles short, says Grant.
And Grant has also found that charging at home via a domestic plug is not ideal.  "I need to get a home charger fitted. This will help improve my vehicle charging experience."
Nevertheless, Grant is highly complimentary about his new company car.
"I would definitely recommend the Volvo not only from the tax and fuel savings perspective, but also from how well specified the car is."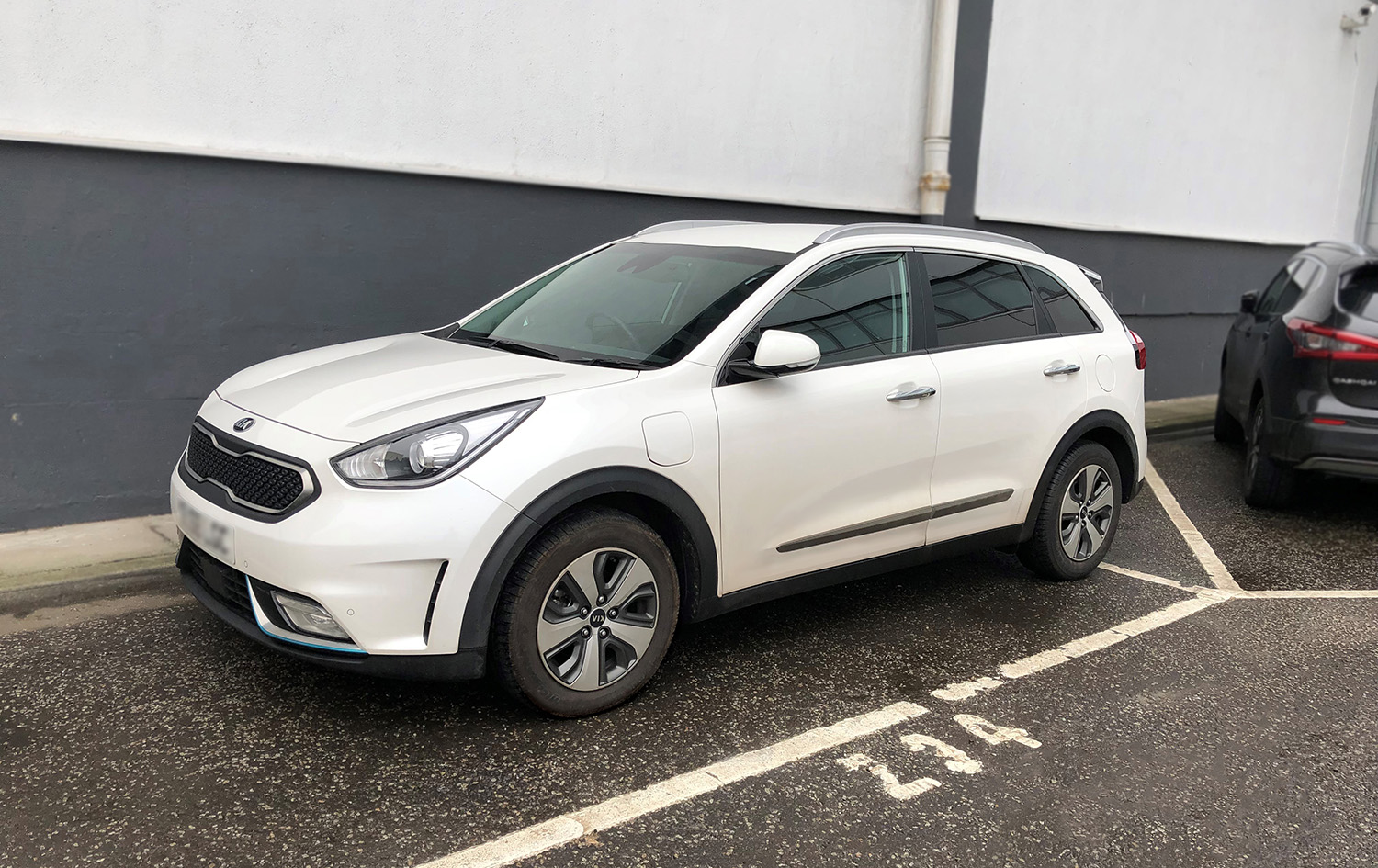 Jackie Airens, Partner Sales
Kia Niro 1.6 GDi PHEV 3 5dr DCT
CO2 Emissions: 29g/km
Jackie's previous car was a Lexus hybrid – so she's no stranger to driving greener cars. But this time she has moved from a self-charging hybrid to a plug-in electric hybrid.
Her main motivation, she says, was the tax-saving available with such a low emission vehicle.
"I previously drove a Lexus CT hybrid which I loved. So I was a bit sceptical going to a Kia. But other than a few minor details I'm glad I made the choice," she says.
The Kia costs Jackie £40 to fill the fuel tank which gives her 420 miles of range. However, this does depend on the availability of working charge points – which, says Jackie, can often be out of use.
But if she gets to charge the car, the £40 will keep her going all month.
And would Jackie recommend the Kia Niro?
"Absolutely. 100%. I really like it. In fact, as long as the charging infrastructure improves over the next three years, I'll consider going fully electric with the e-Niro model."
Would you like your fleet to go green?
If you are thinking of changing your company car or fleet to greener alternatives, then we can help: what you need to consider, suitability, right choice for right profile, plus CO2, BIK and fuel savings.
And not only do we have the expertise, but as you can see from our own drivers, we also have growing experience across a wide range of electrified vehicles.
Why not give us a call on 0345 601 8407.
---
You also might like…
If you liked this article then check out our posts about similar topics
Ready to make the management of your fleet more efficient?
Request a call back
---