Essential tips for driving abroad this summer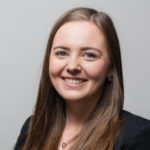 Posted by
Fiona Irving
June 2019
Drivers planning on taking their cars to Europe this summer need to be aware of a number of do's and don'ts before setting off to ensure their trip isn't ruined by an otherwise avoidable incident.
Before travelling
If you are taking a leased car abroad, you will need to notify your leasing company you are travelling out of the UK at least four weeks prior to travel to obtain a Vehicle on Hire (VE103) certificate and a letter giving written permission needed to drive their car overseas.
You will also need to give your leasing company plenty of notice of driving in France because of current clean air regulations which apply in a number of cities, including Paris, Lyon, Lille, Strasbourg, Toulouse and Grenoble, but which are planned for other French cities.
This is the Crit'Air scheme and requires all vehicles to display a windscreen sticker, or vignette, in the bottom of the windscreen, according to how much they pollute.
The stickers are currently used in two different types of low emissions zones in France: permanent low emission zones (known as ZCRs (zone à circulation restreinte)) and temporary emergency low emission zones (known as ZPAs (zones de protection de l'air)).
To apply for a sticker online, you must know your vehicle's European Emissions Standard. If it's a leased car, your leasing company will be able to tell you.
This information is vital in order to apply for a Crit' Air sticker from the official French website. Fines can be issued on the spot for non-compliance, so it's best to ensure you follow the rules to comply with French law at all times.
Hiring a car
Don't forget to take your driving licence with you, and if you're hiring a car, the hire company may ask for a check code so they can view your driving record, following the abolition of the paper counterpart of all UK driving licences. The check code provides access to your online records for third parties like rental companies, showing whether you have convictions for offences like speeding, and is valid for 21 days.
To obtain it, you will need to log on to the Government website at the following web address: https://www.gov.uk/view-driving-licence under the heading 'View or share your driving licence information'.
To access your details and generate the check code, you will need:
your driving licence number
your National Insurance number
the postcode on your driving licence
You can use your driving licence in all EU countries and in European Economic Area countries such as Iceland, Liechtenstein and Norway, and Switzerland. However, you might also need an international driving permit (IDP) to drive in some non-EU countries.
Our top tips
Here are our top tips for driving abroad this summer. Some of these might seem obvious, but they're definitely worth repeating.
When it comes to drink driving, there is only one safe rule – don't do it. Not even a sip. Foreign laws are typically stricter than the UK and the penalties are severe. Traffic police can levy fines on the spot.
If you have a leased car, make sure you notify your leasing provider that you'll be taking the vehicle abroad in advance to obtain a vehicle-on-hire certificate (VE103).
All drivers who own their vehicle must have their V5C vehicle document showing ownership.
If you're travelling in France, apply for your Crit' Air sticker well in advance of the date of travel to ensure it arrives well before you go and check which cities it applies to.
Make sure you have European breakdown cover and fully comprehensive insurance before setting off.
Study each country's individual driving laws before you set off. In France, for example, satellite navigation systems that are capable of detecting speed cameras must be switched off.
It is compulsory to carry a reflective jacket when driving in countries such as France, Spain, Italy, Austria, Portugal and Croatia. You should also carry a warning triangle, spare light bulbs, GB stickers or have number plate with an EU logo.
You no longer need to carry a breathalyser kit for driving in France as what was previously an offence now carries no fine or endorsement.
If you are taking children, check the safety and compliance rules for children's car seats for each country before you set off as they vary from country to country.
It's also worth knowing that the international emergency number, 112, is the same for all European countries.
And of course, a maintenance check of your car before travelling will help save on fuel costs and avoid preventable breakdowns.
Following these simple guidelines should ensure your summer driving holiday passes without incident.
---
You also might like…
If you liked this article then check out our posts about similar topics
Ready to make the management of your fleet more efficient?
Request a call back
---