Ensafe Consultants appoint Fleet Alliance to manage fleet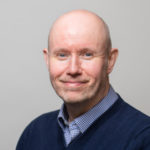 Posted by
Kevin Blackmore
September 2014
Following an industry-wide tender exercise, environmental consultancy Ensafe Consultants has appointed Fleet Alliance to manage its mixed fleet of 50 vehicles based on the strength of its products and customer service offering.
Formed in 1995 and based in Blisworth, Northamptonshire, Ensafe is one of the UK's leading independent asbestos consultancies offering professional, high quality and cost effective tailor made solutions including project management services coupled with a full end to end surveying service to its clients across the UK.
The company operates a mixed fleet of cars and vans, primarily for project managers and consultants, and wanted to reduce fleet costs and CO2 emissions, whilst ensuring the duty of care to its employees was kept at the highest standard possible. Alongside this, they wanted to improve the fleet reporting capabilities.
"We were keen to appoint a fleet partner which would work with us, firstly, to assist with the management of the fleet and, secondly, to provide all the things you would expect from a fleet provider, including competitive pricing, appropriate vehicles and an online management tool," said  Peter West, Facilities Manager at Ensafe.
"We decided to appoint Fleet Alliance primarily because of the strength of the product offering and the level of customer service they could offer."
"After what was a rather long procurement task with multiple firms offering their services to us, we decided to appoint Fleet Alliance primarily because of the strength of the product offering and the level of customer service they could offer.
"Now, because of the high quality of customer service they have provided, especially by our dedicated account manager Madelaine Webster, we have decided to award Fleet Alliance our management and director grade vehicles as well as our main fleet," he said.
"Madelaine's determination and attention to detail, coupled with her flexibility in identifying cars which suit our needs and working on competitive finance package deals, has allowed us to position our fleet in a way which has never been achieved before, as well as reducing fleet operating costs by 10-12% on average," he added.
Following an analysis of whole life costs, Fleet Alliance was able to provide Vauxhall Insignia Sport Tourers as the workhorse for Ensafe project managers and consultants, to replace their previous Volkswagen Caddy Vans and Ford Mondeos.
Managers now get a choice of higher specification Audi A4's, VW Passat's, and Mazda 6 models, while directors can select the vehicle of their choice.
Fleet Alliance has also introduced competitive tendering for each new model added to the fleet, employing a panel of funders to quote for each new vehicle and then selecting the most cost-effective on behalf of the client – a solution which has been shown to produce savings of 8-10% in terms of acquisition costs.
The Ensafe fleet is now being managed online through Fleet Alliance's state-of-the art fleet management system, e-fleet, which offers an extensive and comprehensive suite of reports and allows the interrogation of any aspect of the fleet operation.
The e-fleet platform has the scalability, capacity and flexibility to handle the administration of fleets from five cars to more than 5,000, and is accessible from anywhere in the world 24 hours a day.
Peter West added: "We find the e-fleet system brilliant to use and it is proving to be a complete end-to-end fleet management solution with an integrated suite of management information reports that allow us to dig deeper into any aspect of the fleet," he said.
"Prior to using e-fleet, we had a system of manual spreadsheets which were very laborious and sometimes inherent with errors. Now, we can chart the movement of all our drivers far more accurately online which makes a variety of tasks, such the production of P11D reports, far more straightforward," he added.
Fleet Alliance Managing Director, Martin Brown, said: "Naturally, we are delighted to have been selected by Ensafe Consultants to manage the company fleet, based on the quality of our customer service and the strength of our products and services.
"We are confident that, by employing competitive tendering for all new vehicles, we can deliver acquisition cost efficiencies, while the e-fleet platform will allow the more accurate and error-free management of the Ensafe fleet," he said.
---
You also might like…
If you liked this article then check out our posts about similar topics
Ready to make the management of your fleet more efficient?
Request a call back
---