Electric vehicle registrations reach new record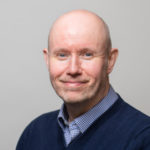 Posted by
Kevin Blackmore
September 2016
Registrations of new electric vehicles (EVs) reached a new record for the first eight months of this year, but the latest figures have shown a buying preference for range extenders and plug-in hybrids rather than pure EVs.
Some pundits have suggested that range anxiety may be still playing a factor behind the figures, with buyers unprepared to commit to the shorter range of pure EVs compared to their hybrid or range extender counterparts.
The latest figures for the year to the end of August from the Society of Motor Manufacturers and Traders show EV registrations across the board at new record levels and well ahead of the first eight months of last year.
In the first eight months of 2016, there were 23,623 new plug-in EVs sold in the UK, 5,493 more than in the same period last year – an increase of 30.28%.
And during the month of August there were 1,201 new plug-in EVs purchased, compared to 971 in August last year, a rise of 23.68%. See chart below.
| | | | | | | |
| --- | --- | --- | --- | --- | --- | --- |
| Vehicle category | August 2016 | August 2015 | % change | YTD 2016 | YTD 2015 | % change |
| Plug-in pure electric | 336 | 385 | -12.7 | 6,634 | 6,076 | 9.2 |
| Plug-in other electric | 865 | 586 | 47.6 | 16,989 | 12,064 | 40.8 |
| Petrol electric hybrid | 1,302 | 926 | 40.6 | 30,024 | 24,155 | 24.3 |
| Diesel electric hybrid | 49 | 107 | -54.2 | 947 | 2,636 | -64.1 |
| Cars eligible for Plug-in Car Grant | 1,168 | 961 | 21.5 | 23,109 | 17,619 | 31.2 |
| Total new cars registered | 81,640 | 79,060 | 3.3 | 1,680,799 | 1,634,369 | 2.8 |
Behind the top line figures, however, there are some interesting trends developing.
For the year to date, there have been 6,634 new pure plug-in EVs sold in the UK, compared to 6,076 in the same eight months of last year, an increase of 9.2%.
However, for the month of August itself, pure plug-in EV sales have stalled and actually fell by 12.7% from 385 new cars last year to 336 this.
And, in the category which the SMMT designates 'other electric vehicles' but in reality are range extenders of all makes, sales have risen by 40.8%  in the first eight months of the year, from 12,064 new units last year to 16,989 this.
In August itself, there were 865 range extender EVs sold, compared to 586 in the same month last year, an increase of 47.6%, which suggests that buyers are seeking the additional comfort of range extended vehicles over their pure electric equivalents.
When it comes to sales of petrol-electric and diesel-electric hybrid vehicles, there is a marked preference for the former over the latter, although in truth there are far more petrol-electric hybrid models on the market than there are diesel-electric.
In the first eight months of this year, new car buyers acquired 30,024 new petrol-electric hybrids, up 24.3% from the 24,155 bought in the same period last year, and sales in August increased by 40.6% from 926 in August 2015 to 1,302 this year.
Sales of diesel-electric hybrids, on the other hand, went the opposite direction, falling by 64.1% in the first eight months of the year from 2,626 to 947. And in August, sales again fell from 107 last year to 49 this year, a decline of 54.2%.
The latest figures also suggest there are dominant models in each category. The Nissan LEAF accounted for 44.4% of pure plug-in EV registrations, while the Mitsubishi Outlander PHEV chalked up 43.0% of the 'other' category.
Transport Minister John Hayes said: "I am delighted to see record numbers of motorists coming round to the benefits of cleaner, greener vehicles, which are also cheaper to run.
"The low-emission sector supports over 18,000 UK jobs and is a key pillar in our ambition for a low carbon, high tech and high skills economy. We want to make the UK a world leader in electric vehicle uptake and manufacture, to ensure that by 2050 every car and van on our roads is a zero emission vehicle.
"We are backing this with one of the most comprehensive support packages in the world, with more than £600m of government investment to help grow the UK market."
Government support has undoubtedly helped drive the success of electric vehicles in the UK, including incentives of up to £4,500 off the cost of a new car and low rates of Vehicle Excise Duty and company car tax, as well as support for home and public charging infrastructure contributing to the ongoing rises in uptake.
Poppy Welch, Head of the Go Ultra Low campaign, added: "The continued growth in uptake of electric cars speaks for itself as registration records continue to be broken by motorists encouraged by the benefits electric motoring can bring.
"As awareness grows and motorists see the wide variety of vehicles already on UK roads coupled with benefits such as running costs from as little as 2p per mile, more drivers than ever are becoming motivated to go green.
"Since the introduction of the Plug-In Car Grant in 2011, the variety of electric models has expanded significantly, notably so in the past two years, giving drivers more choice than ever before."
---
You also might like…
If you liked this article then check out our posts about similar topics
Ready to make the management of your fleet more efficient?
Request a call back
---