ECG replaces car and van fleets with help from Fleet Alliance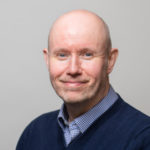 Posted by
Kevin Blackmore
May 2015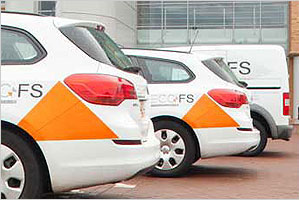 Facilities management specialist, ECG Facilities Services (ECG) has replaced a major proportion of its mixed car and van fleet in one go, with pricing and logistical help and support from Fleet Alliance.
ECG, with its headquarters in Blantyre near Glasgow and a further six regional offices across the UK, provides building maintenance, repair and refurbishment services to commercial, industrial and public sectors across the UK. It operates a fleet of around 156 company cars and vans for use by mobile service engineers and water hygiene technicians throughout the country.
The company decided to carry out a thorough vehicle evaluation programme as it reached the beginning of its next replacement cycle for both cars and vans, and tested an array of different manufacturers and models in the search for the ideal workhorse for the fleet.
For its new company cars, ECG opted for new Skoda Octavia and Superb diesel estates, following feedback from mobile engineers who rated the cars highly for their driving performance, carbon emissions, fuel economy, ergonomics, storage and handling characteristics.
The company is currently in the process of changing a tranche of 51 cars, with Fleet Alliance handling the logistics of vehicle collection and delivery in conjunction with the supplying leasing company and its dealers.
"Thanks to the e-Fleet Mobile, our drivers can download their mileages and condition of their vehicles every month while away from the office."
Fleet Alliance, which has worked closely with ECG for the last four years, also carried out a competitive tender exercise, employing a panel of funders, to find the most cost effective prices for all the new cars, which are contract hired on four year/100,000 miles contracts.
At the same time, ECG has replaced some 61 of the 90 vans it operates, opting for Ford Transit Connects and Custom diesel models, with 48 1.6 litre turbo diesel Connects and 13 2.0 litre turbo diesel Custom models on order. These vehicles are also contract hired over four years/100,000 miles.
ECG Fleet Operations Manager, Tim Muir, said: "We opted for Skoda for our company cars, which were slightly more expensive from a rentals point of view, but which will be ultimately more cost effective to run over four years from a fuel cost point of view.
"Our drivers are all high mileage, typically around 25,000 miles a year, so this was an important consideration for us," he added.
In conjunction with their new vehicles, all ECG drivers are also supplied with smart phones fitted with the award-winning Fleet Alliance e-Fleet Mobile web app, which allows them to record their mileages and condition of their vehicles while out in the field.
So important does the company view this facility, that all drivers must attend a half-day induction course in its use, so that they understand the importance of using it on a regular basis.
Tim Muir explained: "Thanks to e-Fleet Mobile, our drivers can download their mileages and condition of their vehicles every month while away from the office. This helps me to monitor the mileages of all our vehicles to ensure we do not exceed our contracted mileages.
"When it is clear that some vehicles are getting close to their contract mileages, we work closely with Fleet Alliance to fine tune things and pool the mileages to avoid excess mileage charges."
The app, which integrates with Fleet Alliance's state-of-the art, online fleet management system, e-Fleet, is registration number specific and provides ECG drivers with all the main contact numbers and access points for their individual vehicle. At the same time, it covers a number of key support services including tyres, automotive glass, servicing, maintenance and breakdown and recovery.
Drivers also use it to confirm the condition of their vehicles in areas such as fluid levels, tyre tread depths, lights and auto-glass, and that they are maintaining them to the standards laid down by their company, thereby providing a clear audit trail in line with health and safety requirements.
"We want our drivers to take ownership of their vehicles and understand the importance of regular mileage and condition updates. We are able to manage our fleet more effectively and to avoid unnecessary excess mileage charges thanks to the accurate recording of business mileages through the use of e-Fleet Mobile," said Tim Muir.
Fleet Alliance managing director, Martin Brown, commented: "We have been delighted to work closely with ECG to replace such a substantial proportion of the company vehicle fleet in one replacement cycle.
"A key consideration of the exercise was to arrange the smooth delivery of all the new vehicles, and to ensure that ECG engineers were kept mobile without any downtime at all," he said.
---
You also might like…
If you liked this article then check out our posts about similar topics
Ready to make the management of your fleet more efficient?
Request a call back
---