Diesel drivers could be clean air targets following High Court ruling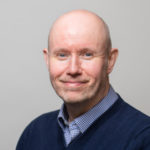 Posted by
Kevin Blackmore
November 2016

Concerns are mounting that diesel drivers could face fines to enter city centres following a High Court ruling that the Government's clean air strategy does not meet legal requirements.
The Government must now draw up another clean air plan before returning to court following the ruling, which is the latest development in a long-running battle between Ministers and environmental campaigners, ClientEarth.
The Government's  current plans for Clean Air Zones would place restrictions on vans, HGVs, buses and taxis in a number of major cities, but the concern is that diesel cars will also face restrictions as the Government is forced to rethink its strategy.
ClientEarth air quality lawyer, Alan Andrews, said after the ruling found against the Government: "We need a national network of clean air zones to be in place by 2018 in cities across the UK, not just in a handful of cities.
"The Government also needs to stop these inaccurate modelling forecasts. Future projections of compliance need to be based on what is really coming out of the exhausts of diesel cars when driving on the road, not just the results of discredited laboratory tests."
However, motoring organisations the AA and the RAC said that targeting diesel cars alone was not the right approach.
The AA highlighted that within central London, road transport was responsible for 48% of emissions of nitrogen oxide. Of that, buses and coaches contributed 21%, HGVs 7% and diesel cars 5%.
Edmund King, AA president, said: "Previous studies have shown that the worst 10% of gross polluters contribute more than 50% of the pollution problem so these vehicles should be targeted and taken off the roads.
"It is ironic that diesel car ownership was encouraged as a way to reduce CO2 emissions and reduce global warming. Car owners embraced the fuel because of the green message and the fuel cost savings.
"Since then, diesel's poor PR image and better fuel economy from petrol cars has seen the new car sales market rebalance in favour of petrol.
"To date this year, 1.056 million petrol cars have been sold in the UK compared to 1.025 million diesel cars, according to the SMMT. More significantly, the number of alternative fuel vehicles sold in the UK has risen to 69,962 so far this year, up from 56,281 at the same stage last year. In short, car owners are already diversifying their choice of vehicle," said King.
RAC roads policy spokesman, Nick Lyes, added:  "Demonising diesel vehicles as a whole is also extremely short-sighted. Some of the newest diesel vehicles on the road are also some of the cleanest, and diesels will also play a role in helping to reduce CO2 emissions, which contribute to man-made climate change."
Meanwhile, following the High Court ruling, Mayor of London, Sadiq Khan, has stepped up his calls for a national diesel scrappage scheme to be implemented as he urged the Government to stop 'passing the buck' on air quality.
The Mayor has now has submitted a letter to Environment Secretary, Andrea Leadsom, calling for urgent action including a national diesel scrappage scheme.
Khan said: "A diesel scrappage scheme is essential if converting to cleaner vehicles is to be made affordable for motorists and businesses. It is only right that the Government provides this help – given that national policy has encouraged the shift to diesel over many years, meaning many people bought polluting vehicles in good faith."
He also said that Vehicle Excise Duty (VED) and other fiscal reforms should be changed to make the purchase of diesel cars less attractive.
Mr Khan also called for a new Clean Air Act to bring the law into the 21st century and additional powers for London to manage emissions such as pollution from construction sites and river traffic.
He added that additional funding for local authorities should also be made available on top of the Government's current £3 million air quality grants programme.
Last month Mr Khan launched the second phase of his air quality consultation, which sets out detailed proposals for the early introduction of an Ultra-Low Emission Zone in London and its expansion, as well as proposals for an emissions surcharge on older vehicles.
Mr Khan said: "We need action now to protect Londoners and people all across the UK from breathing in toxic fumes. The Government has been seriously complacent about this health emergency for the last six years and now is the time for them to stop gambling with our health and show real leadership."
---
You also might like…
If you liked this article then check out our posts about similar topics
Ready to make the management of your fleet more efficient?
Request a call back
---