Diesel dilemma as sales continue to fall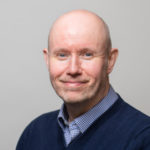 Posted by
Kevin Blackmore
June 2017

The dilemma surrounding diesel-powered vehicles continues as the latest sales figures for May show that diesel, once the workhorse of the UK company car market, has lost further ground amidst the continuing controversy over noxious emissions.
The UK new car market declined in May ahead of the general election, with demand falling by 8.5%, according to figures from the Society of Motor Manufacturers and Traders (SMMT).
Fleet and business registrations held up better than the retail sector, however, and only registered a fall of about 4%, accounting for 59% (109,711 units) of the 186,265 new cars registered in May.
Year-to-date, 635,480 new cars have been registered to fleet and business, about 3% ahead of the same period last year.
However, the figures also revealed that diesel sales in May had fallen by around 20% from 101,844 new diesel cars last May to 81,489 this May.
For the first five months of this year sales of diesel cars are at 509,817 – still a substantial number – but 8.8% down on the same period last year when the year-to-date figure was 559,269.
Petrol and AVF sales continue to rise
Sales of petrol cars, however, continue to increase as diesel falls. In May, sales of new petrol cars were up to 96,518, 0.4% better than last May.
Year-to-date, petrol sales are running at 600,604, compared to 567,907, an increase of 5.8%.
At the same time, sales of Alternative Fuel Vehicles, including hybrids and pure electric vehicles, have continued to rise. So far this year there has been a 27.2% increase in sales of AFVs, from 47,936 in the first five months of 2017, compared with 37,694 in the same period of 2016.
In May, sales of AFVs were up 4.4% from 5,631 in May 20916 to 8,258 this May, a new record market share.
Mike Hawes, SMMT chief executive, commented: "We expected demand in the new car market to remain negative in May due to the pull-forward to March – which was an all-time record month – resulting from VED reform. Added to this, the general election was always likely to give many pause for thought and affect purchasing patterns in the short term.
"Although demand has fallen, it's important to remember that the market remains at a very high level and, with a raft of new models packed with the latest low emission and connected technology coming to market this summer, we expect the market to remain strong over the coming year."
Top sellers
Smaller cars continue to dominate the best selling charts, particularly the Ford Fiesta, although the Nissan Qashqai, the nation's favourite SUV, continues to feature in both the charts for the best sellers in May and in the year to date figures.
What should fleets do next?
All the indicators are that diesels will suffer some further tax treatment at the 2017 Budget in November this year.
Chancellor Philip Hammond has already flagged up a review of the tax treatment of diesel vehicles earlier this year. The Spring Budget papers revealed: "The Government will continue to explore the appropriate tax treatment for diesel vehicles and will engage with stakeholders ahead of making any tax changes at Autumn Budget 2017."
According to Professor Colin Tourick, forward-thinking fleet operators should start to review current policies and plan for a future that is less reliant on diesel.
Writing in Fleet World magazine, Professor Tourick said that fleet managers should start looking seriously at the alternatives.
"Whatever changes the government introduces, we can be sure they will still be committed to reducing CO2 emissions. The need to reduce global warming isn't going to go away, so the safe bet is to look for low-CO2 alternatives to diesel-engined vehicles. And there are a lot to choose from these days."
Professor Tourick said that many manufacturers had done a good job in making smaller petrol engines that were lighter but more powerful. Some of these cars delivered very good performance with low CO2 and NOx outputs.
"If you haven't yet added hybrid vehicles to your fleet now is the time to consider these. Low emissions, high mpg, proven technology and pretty high residuals, which deliver lower rentals. What's not to like?" he said.
Professor Tourick also said that electric vehicles were becoming an increasingly viable option, although most remained expensive to buy, even with the government grant, but the cost of fuel was tiny compared with filling up at the pump. And he advocated fleets carrying out an analysis of situations where EVs could become a realistic option.
"This sort of analysis is valuable at any time, but could be particularly so now that we know that the government has diesel in its cross-hairs. Looking at your attitude to diesel now could make a lot of sense," he concluded.
---
You also might like…
If you liked this article then check out our posts about similar topics
Ready to make the management of your fleet more efficient?
Request a call back
---