Diesel decline will accelerate across Europe, says new report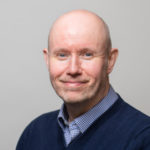 Posted by
Kevin Blackmore
July 2016

Diesel engined vehicles will account for just 9% of new car sales in Europe by 2030 – down from about 50% today – as vehicle manufacturers are forced to rely on electric and other alternative powertrains to meet tougher emissions rules.
So says a report from business consultants, AlixPartners, which predicts a rise in both petrol cars and petrol hybrids and pure electric vehicles over the next 14 years.
The report comes at a time when sales of alternative fuelled vehicles (AFVs) in the UK have never been higher.
In the first six months of this year, sales of AFVs were up 21.3% from 37,933 last year to 46,014 new vehicles this year, giving AFVs a record market share of 3.2%
Diesel sales, meanwhile, were also up in the first half of the year, by 2.3% to 680,938 units, while petrol sales were up 3.0% to 693,683 units in a record six-month new car market of 1,420,636.
AlixPartners say that the trend for diesels over the remainder of this decade and the next is downwards, however, as stricter European emission laws progressively increase the cost of diesels engines, which will require expensive after-treatment systems to meet the new rules.
This will increase the retail price of diesels and make the total cost of ownership less competitive, whereas today diesels become less expensive to run than rivals after as little as 25,000 miles.
The "dieselgate" scandal has led to a series of emissions scares across the globe, says the report. Multiple recent studies have revealed that most of today's cars, when tested under real driving conditions, exceed the regulatory emission limits in both carbon dioxide (CO2) and nitrogen oxides (NOX) by a factor of five to nine.
Future emissions tests are being changed to reflect real-world driving conditions – which are likely to have an enormous impact on the industry.
Although cars can meet near-future emission standards with diesel and petrol engines, the cost of emissions reduction technologies is expected to increase significantly. At the same time, the cost of battery-powered electric vehicles and plug-in hybrids is dramatically reducing.
By 2030, if the same purchasing incentives exist, consumers should not see any noticeable differences between the price of a traditionally-powered vehicle and a fully electric vehicle, says the report.
The AlixPartners study predicts a marked shift towards hybrids and electric vehicles ('EVs'), with battery-powered electric vehicles, hybrid vehicles and mild hybrids with 48-volt technology gradually increasing market share.
By 2025, these vehicles are predicted to represent 35% to 40% of all new car sales, increasing to more than 65% in 2030. These gains will be at the detriment of the diesel engine, which is expected to lose its cost advantages in smaller vehicles by 2030.
Today, diesels account for about half of European new car sales while petrol-powered vehicles control the other half, with alternatives powertrains accounting for just a fraction.
That is expected to change significantly by 2030, however, when AlixPartners expects the following European model mix:
| | |
| --- | --- |
| Powertrain | Market share |
| Petrol engines | 25% |
| Petrol hybrids | 28% |
| Petrol plug-in hybrids | 18% |
| Battery electric vehicles | 20% |
| Diesel | 9% |
In order to meet the growing demand for EVs, the report expects that many manufacturers will be forced to undergo structural change in their manufacturing footprints as the industry moves increasingly to the production of batteries and electric motors.
As battery-powered electric vehicles grow in prominence, focus will be directed to improving the global charging infrastructure. By 2030, the study calculates a global demand of more than 300 million charging stations, which represents an investment of €3.7 trillion.
AlixPartners estimates that it will cost a combined €30 billion by 2030 to develop an adequate recharging infrastructure in four European big cities: London, Paris, Frankfurt and Milan. So far, just 5% of that total has been committed.
In London alone, where about 75% of households do not have off-street parking, the study estimates a need for over €10billion of charging station infrastructure investment.  However, Paris is expected to require the largest investment at €11.6 billion, followed by London at €10.2 million, Milan €5.1 billion and Frankfurt €3.5 billion.
---
You also might like…
If you liked this article then check out our posts about similar topics
Ready to make the management of your fleet more efficient?
Request a call back
---