Diesel cars more polluting than trucks or buses, says new report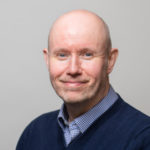 Posted by
Kevin Blackmore
January 2017

Modern cars emit twice the level of poisonous nitrogen oxides (NOx) than the latest trucks and buses, according to a new report from the International Council on Clean Transportation (ICCT).
The results are based on tests of 24 Euro 6-compliant buses and trucks, in both laboratory and real-world conditions. On average, NOx emissions of the heavy-duty vehicles tested were approximately 210 mg/km.
Currently, NOx emissions of Euro 6 compliant diesel passenger cars under real-world driving conditions are approximately 500 mg/km, as determined by testing carried out by German type-approval agency KBA and other European agencies.
These results suggest that NOx emissions of diesel cars could be more than double those of trucks and buses, despite CO2 emissions for the latter being five times higher.
As CO2 is related to fuel consumption, this shows – per litre of diesel – that the after-treatment systems for Euro 6 HGVs could be ten times more effective at removing NOx from exhaust emissions than a current Euro 6 diesel passenger car.
The latest results are important because NOx is the primary agent linked to respiratory disease, the cause of numerous premature deaths across Europe, especially in urban areas.
Rachel Muncrief, ICCT researcher and author of the paper said: "The simple average difference in NOx emissions per kilometre between light-duty and heavy-duty vehicles is startling enough.
"But on a fuel-consumption basis, taking into account the higher engine-load demands for trucks and buses, the NOx emissions of diesel cars are 10 times higher than the corresponding measurement values for heavy-duty vehicles."
The significantly lower NOx emission levels of heavy duty trucks and buses are most likely a result of differences in regulation, according to the study. Official testing requirements of light-duty vehicles remain limited to laboratory measurements of carefully prepared prototype vehicles.
"In contrast, for measurement of NOx emissions from trucks and buses, mobile testing devices became mandatory in 2013. As a consequence, randomly selected vehicles can be tested under real-world driving conditions," said Dr. Peter Mock, managing director of ICCT in Europe.
Similar tests with mobile devices, called portable emissions measurement systems (PEMS), will be introduced for passenger cars beginning in September 2017, as part of the European Real-Driving Emissions (RDE) regulations.
New cars from last September had to have some way of beating new targets for NOx under the Euro 6 emissions regulations.
The new rules especially focus on nitrogen oxides (NOx) and cut the permissible limits for NOx from180mg/km to just 80mg/km. The aim is to reduce these harmful emissions, thereby limiting the impact on the environment and public health.
Many major European cities, including London and Paris, are currently looking at banning diesels at certain times and on certain days that don't meet the Euro 6 regulations.
To meet the new targets, vehicle manufacturers have largely turned to a process known as Selective Catalytic Reduction which involves the injection of a Diesel Exhaust Fluid (DEF) into existing gas circulatory systems and which assists in the breakdown of harmful NOx. This DEF is commonly known as AdBlue.
AdBlue is actually a synthetic urea which works by turning nitrogen oxide into harmless steam and nitrogen. It is stored in a tank, like fuel, and an increasing number of diesel vehicles, but typically those with larger engines, are being fitted with AdBlue tanks. However, certain manufacturers may refer to it simply as 'Emissions Additive'.
AdBlue is consumed in proportion to engine usage, and tank levels need regular monitoring and topping up. Anecdotal evidence suggests that usage can be quite high, especially for long distance drivers, and it is estimated that a passenger car will consume approximately 1.5 litres of AdBlue for every 620 miles.
It has been in common use on trucks and buses since 2006 following the introduction of Euro 4 regulations for those vehicle classes.
Based on conservative estimates, AdBlue may require topping up every 5,000 to 8,000 miles although this will fluctuate based on manufacturer, model and driving style.
Some manufacturers may provide AdBlue free of charge in certain circumstances, such as part of a routine service. But it is highly unlikely that refills during routine servicing alone will maintain AdBlue levels sufficiently.
---
You also might like…
If you liked this article then check out our posts about similar topics
Ready to make the management of your fleet more efficient?
Request a call back
---