Demand for electric, hybrid and plug-in cars hits new record in August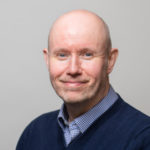 Posted by
Kevin Blackmore
September 2018
Demand for electric, hybrid and plug-in cars rose 88.7% in August with a record 1 in 12 buyers going electric, according to the latest figures from the Society of Motor Manufacturers and Traders.
At the same time, figures released by Go Ultra Low campaign reveal that the overall number of pure electric and plug-in hybrid vehicles has risen every month so far this year, with one being registered every nine minutes in the UK.
The SMMT confirmed that 7,489 Alternative Fuel Vehicles (AFV) – electric vehicles, plug-in hybrids and hybrids – had been registered in August, compared to 3,968 in the same month last year, accounting for 8% of the market.
For the first eight months of 2018, some 91,069 AFVs have now been registered – up more than 27% on last year.
Mike Hawes, SMMT chief executive, said: "It's great to see such strong growth, particularly in the important electric vehicle market. However, given August is always a small month in new car registrations ahead of the important plate-change month of September, it would be wrong to view the market as booming.
"Indeed, this past month has seen some significant variances as regulatory changes have disrupted some supplies.
"In the long term, however, the new emissions certification test will give consumers renewed confidence in the performance of all vehicles, helping them choose the latest, cleanest technology that best suits their driving needs, whether that be petrol, diesel, hybrid or plug-in."
Overall, total registrations were up 23% in August to 94,094 and fleet registrations were up almost 20% to 50,157, while sub-25 'business' figures – which also include self-registrations – were up a massive 166.4% to 2,499 units. Private registrations were also up 23.3% to 41,438 cars. However, for the year to date, total registrations are down 4.2% and fleet sales down by 4.7%.
Meanwhile, the Go Ultra Low campaign revealed that for the first half of 2018  sales of either pure electric or plug-in electric hybrids were up 25% to 28,054  registrations, the highest ever level.
Plug-in hybrids delivered the highest volume of registrations, with more than 21,000 having arrived on UK roads in 2018 so far.
The most popular pure electric car in the UK remains the Nissan LEAF, bolstered by the launch of the new model in April. So far the total number of new LEAF registrations in 2018 has reached 3,511.
The latest figures reveal an increasing appetite for pure electric and plug-in hybrid vehicles amongst both business and private motorists. Following a strong performance in the first three months of the year, the second quarter of 2018 saw a further 14,655 cars, a 10% increase on quarter one. This takes the total number of pure electric and plug-in hybrid cars registered to date to 161,409.
Primarily driven by London, the South East is the region where new registrations have been highest; 9,880 pure electric and plug-in hybrid vehicles were registered here in the first six months of this year, 36% of the total number. Next was the South West (4,003), West Midlands (3,890), East Anglia (2,487) and Yorkshire (1,941).
Jesse Norman, Electric Vehicles Minister, said: "There has never been a better time to own an electric vehicle and these latest figures show growing numbers of people are making the switch.
"Our mission is for all new cars and vans to be effectively zero emission by 2040. That is why we are ensuring that the UK is the best place in the world to build and own an electric vehicle.
"The recently launched Road to Zero strategy sets out one of the most comprehensive support packages in the world for the transition to zero-emission vehicles, including measures which will help enable hundreds of thousands of new charge points across the UK."
Poppy Welch, Head of Go Ultra Low, added "After a strong year in 2017, the plug-in car market has continued to accelerate. With ongoing Government incentives, increasing product choice and expanding charging infrastructure, it is difficult for drivers to ignore the environmental and cost-saving benefits these vehicles bring and we expect this trend to continue as we move into the second half of the year."
Go Ultra Low is a collaborative campaign bringing together a consortium of vehicle manufacturers, government and the SMMT.
---
You also might like…
If you liked this article then check out our posts about similar topics
Ready to make the management of your fleet more efficient?
Request a call back
---