David raises over £12k for charity after 168 mile challenge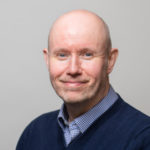 Posted by
Kevin Blackmore
September 2015

Our commercial director, David Blackmore, has raised more than £12,000 after running, kayaking and cycling 168 miles in three days in support of Maggie's Centres.
Following the extreme three-day, multi-discipline challenge, called Maggie's X3, the amount raised by colleagues, friends, customers and suppliers was £12,600 – £2,600 ahead of target.
A veteran fundraiser, who has previously participated in four gruelling Maggie's Monster Bike and Hike events, David said he found the event 'very demanding'.
He started from Maggie's Centre in Inverness and, on the first day alone, completed a total of 74 miles over six stages, involving road cycling, running, kayaking down Loch Ness and mountain cycling, finishing in Fort William an hour ahead of schedule.
He was accompanied by a support team who met him at the various checkpoints to help him swap equipment. He also had 'stage buddies' running and cycling individual stages to keep his spirits up.
Maggie's also supported David by arranging two sports therapists who kindly gave up their time to provide much-needed massages at the end of each day.
Day two involved a 55-mile run from Fort William to Inverarnan over seven stages, a particularly arduous test as it meant running close to a double marathon distance across some really punishing terrain and climbs including the ominously named 'Devil's Staircase' – an infamous climb located in Glencoe and a focal point of the famous West Highland Way.
"168 miles in three days sounds extreme, but travelling the beautiful hills, trails, and lochs of the Scottish Highlands wasn't exactly a chore."
In spite of appalling conditions with strong winds and torrential rain David completed day two on time, though the rigors of the day were beginning to take their toll.
The final day was a mix of four stages, including a 12-mile kayaking stage across a choppy Loch Lomond, followed by a drizzly 27-mile cycle to Maggie's Centre in Glasgow. Despite the previous days' mammoth effort, David managed to complete a hat trick of on-time finishes – quite a feat considering the enormous challenge.
Looking back on the event, David had this to say: "Maggie's X3 was, without doubt, the most challenging thing I've done to date – but equally, the most rewarding.
"168 miles in three days sounds extreme, but travelling the beautiful hills, trails, and lochs of the Scottish Highlands wasn't exactly a chore. I'm just delighted to be able to do my bit for Maggie's. Raising over £12,000 for such a deserving cause was well worth the effort."
Martin Brown, Fleet Alliance managing director, who is also a board member for Maggie's Centres, said:  "This was a fantastic effort by David and our hats are off to him for his truly courageous and outstanding achievement.
"Our initial target for the event was £10,000 but with fantastic donations from staff, suppliers, friends and family we have blown that target out of the water.  Our heartfelt thanks to them all."
Kerry Craig, Centre Head at Maggie's Glasgow, said: "This was a truly remarkable achievement by David. Support like this is invaluable in making sure we can continue to be here for anyone with cancer, and their family and friends, when they need us most. We would like to say the most sincere thank you to all those who have supported David through this quite outstanding effort."
About Maggie's
Maggie's provides free practical, emotional and social support to people with cancer and their family and friends. Built in the grounds of NHS cancer hospitals, Maggie's Centres are places with professional staff on hand to offer the support people need.
Maggie's Centres are places to find practical advice about benefits and eating well; places where qualified experts provide emotional support; places to meet other people; places where you can simply sit quietly with a cup of tea. The first Maggie's Centre opened in Edinburgh in 1996 and since then Maggie's has continued to grow, with 17 Centres at major NHS cancer hospitals in the UK, online and abroad.
If you'd like to know more about Maggie's click here.
---
You also might like…
If you liked this article then check out our posts about similar topics
Ready to make the management of your fleet more efficient?
Request a call back
---