David Blackmore takes up the Maggie's Xtreme 3 challenge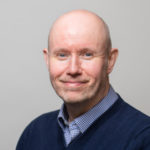 Posted by
Kevin Blackmore
May 2015

Our commercial director, David Blackmore, has set himself the extreme challenge of running, kayaking and cycling 168 miles over just three days in support of Maggie's Cancer Centres.
The three-day, multi-discipline, point-to-point event starts on September 11, and poses a gruelling challenge. The running distance alone is the equivalent of three back-to-back marathons, and there are some truly punishing inclines thrown in for good measure.
Add in 23 miles of rowing and 68 miles of cycling and you'll understand why it's called 'Xtreme 3'.
A veteran fundraiser, David has previously participated in four Maggie's Monster Bike and Hike events, skydived from 30,000 feet, cycled around North Kintyre and the Firth of Clyde as part of the Five Ferries Challenge, and even spent a week in Nairobi, Kenya, helping raise awareness of Siloam Orphanage and the invaluable work they do educating children in the face of extreme poverty.
However, David's efforts are not unique within Fleet Alliance. Over the last six years, we have collectively raised over £200,000 for many charities, with Maggie's Cancer Centres being one of those closest to our hearts.
Maggie's provides free practical, emotional and social support to people with cancer and their family and friends. Built in the grounds of NHS cancer hospitals, Maggie's Centres are places with professional staff on hand to offer the support people need.
Our desire to do our bit for charity is a fundamental aspect of our culture. We call it 'Fleet Alliance Loves' because it underpins our work ethic: improving ourselves both personally and professionally by having fun, performing work for charity and caring for the environment.
For 2015, we've set the fund-raising bar higher than ever, part of which includes raising as much money as possible in support of Maggie's X3 and in aid of Maggie's Cancer Centres. Our initial target for the event is £10,000 and donations from staff, suppliers, friends and family are already flooding in.
The event, which has been conceived and planned by David, begins in the rugged Scottish Highlands and encompasses the Great Glen Way and the West Highland Way. In order to complete the challenge David will run, kayak and cycle from Maggie's Centre in Inverness all the way to Maggie's Centre in Glasgow in just three days. The route takes David across locations that are as stunning as they are punishing.
The elevation map below shows the scale of the challenge. Day two alone is more than two marathon distances, made all the more difficult by a number of punishing climbs. The X3 Challenge is no walk in the park!

Day 1 – Friday, September 11
David will start his challenge in Maggie's Centre Inverness with a 22-mile run along the Great Glen Way to Drumnadrochit. From there, David will then kayak 11 miles to Invermoriston, and complete the first day of the challenge with a 41-mile cycle to Fort William. When day one draws to a close, he will have already have 74 miles under his belt.
Day 2 – Saturday, September 12
On day two David will continue the challenge with a truly punishing 55-mile run across the West Highland Way from Fort William to Inverarnan. At the end of the multi-marathon second day, David will have covered a total of 129 miles.
Day 3 – Sunday, September 13
On the third and final day, David will start with a back-breaking 12-mile kayak down Loch Lomond from Ardlui to Rowardennan before completing the Maggie's X3 challenge with a thigh-burning 27-mile cycle to Maggie's Gartnavel Centre in Glasgow.
Of course, David won't be without support – a team of volunteers will be on hand over the three day event to transfer David's equipment and offer help with kit changes. But other than that, it's just David, the rugged beauty of Scotland, and the enormous challenge facing him.
For those who would like to make a charitable donation to what is an extremely worthy cause, you can do so through our Just Giving page, in the usual way.
If you'd like to publicly support this noble effort, Fleet Alliance is offering a number of sponsorship opportunities. Anyone interested in sponsoring the event should email our managing director Martin Brown
If you'd like to know more about the amazing support offered by Maggie's visit: https://www.maggiescentres.org
---
You also might like…
If you liked this article then check out our posts about similar topics
Ready to make the management of your fleet more efficient?
Request a call back
---