Cut costs by switching to electric vehicles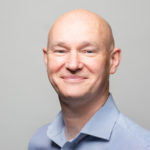 Posted by
David Blackmore
November 2016

Electric cars can be a very effective way to save you money on motoring, says Go Ultra Low, the campaign group comprising seven vehicle manufacturers, Government and the SMMT and established to promote the uptake of EVs. Read on for its top ways to cut costs by switching to driving electric.
Fuel
It can cost less than 2p per mile to drive an electric car, says Go Ultra Low. Compared to the cost of running an average internal combustion engine vehicle, which it estimates at around 12p per mile, this can add up to big savings for electric car owners. In fact, Go Ultra Low calculates that the average driver could save over £750 a year in fuel bills alone by making the switch.
Road tax
Electric vehicles are currently exempt from Vehicle Excise Duty (VED) due to their low levels of CO2 emissions. However, changes from April 2017 may blur the picture somewhat.
Ultra-low emission vehicles emitting less than 50g/km of CO2 will, from April, pay £10 in the first year of registration and £140 per year thereafter. Currently they pay no VED at all.
The same applies to those emitting 51-75g/km of CO2. Currently paying no VED, from April they will be liable for £25 in the first year and £140 thereafter, while cars emitting 76-90g/km, also zero rated, will face a charge of £100 in the first year and £140 thereafter.
Meanwhile, cars emitting 91-100g/km, also currently zero rated, will be charged at £120 in the first year and £140 thereafter, an increase of £400 over the first three years of the vehicle's operation.
Cars bought up until April 2017 in the above categories will continue to pay zero VED, but those registered after that date face the new charges.
Garage bills
Switching to an electric car could save hundreds of pounds on service and maintenance bills, says Go Ultra-Low. The cost of an annual service can be expensive for all fleet owners, but the price of annual servicing and maintenance for a new pure electric vehicle, such as the Nissan Leaf, can be as little as £100. The equivalent cost for a petrol or diesel car is around £400, so that works out to a saving of over £300 a year for electric motorists!
Government grants
The Government can provide a helping hand with the upfront cost of buying an electric car, with a Plug-In Car Grant of up to £4,500 off the price of an electric car, and up to £8,000 off the price of a van.
The 'cost' is the full purchase price you pay for the basic vehicle – including number plates, vehicle excise duty and VAT. It doesn't include delivery charges, the first registration fee or any optional extras.
There are four categories of low emission vehicles.
| | | | | |
| --- | --- | --- | --- | --- |
| Category | CO2 emissions | Zero emission range | Grant | Maximum grant |
| 1 | Under 50g/km | At least 70 miles | 35% of cost |       £4,500 |
| 2 | Under 50g/km | 10 to 69 miles | 35% of cost |       £2,500 |
| 3 | 50 to 75g/km | At least 20 miles | 35% of cost |       £2,500 |
| Van | Under 75g/km | At least 10 miles | 20% of cost |       £8,000 |
The 'zero emission range' is the distance the vehicle can travel without producing any CO2 emissions.
The grant will be applied during the purchase at the dealer, so the buyer does not need to worry about applying for it.
Local perks
As an electric car owner, you may be eligible for specific benefits in your area through regional initiatives, such as discounted or free parking, or being exempt from the congestion charge in London.
Under the Go Ultra Low Cities initiative, four UK cities, Nottingham, Bristol, Milton Keynes and London, have become international pioneers of green vehicle technology, after winning a share of £40 million to boost the number of plug-in cars on their roads.
So what are the cities proposing? Here are some examples:
London has been awarded £13 million to create 'Neighbourhoods of the Future', prioritising ultra low emission vehicles (ULEVs) in several boroughs across the capital. Proposals include over a dozen streets in Hackney going electric, with charging infrastructures such as car-charging street lighting; while Harrow will develop a Low Emission Zone, offering parking and traffic priority to owners of plug-in vehicles.
Milton Keynes will receive £9 million to open a city centre Electric Vehicle Experience Centre – a 'one-stop-shop' providing consumer advice and short-term vehicles loans. The city also proposes to open up all of its 20,000 parking bays for free to electric vehicles, and will co-brand bus lanes as 'Low Emission Lanes', giving plug-in vehicles the same priority at traffic lights as local buses.
Bristol will get £7 million to offer free residential parking for ULEVs, over 80 rapid and fast chargers across the city, and a scheme encouraging people to lease a plug-in car for up to four weeks – helping them to better understand the range of benefits that electric vehicles bring.
Nottingham and Derby will use £6 million of funding to install 230 charge points and will offer ULEV owners discount parking, as well as access to over 13 miles of bus lanes along key routes across the cities. The investment will also pay for a new business support programme, letting local companies 'try before they buy'.
In addition, the Government has also set aside £5 million of the total £40 million fund for specific initiatives in Dundee, Oxford, York and the North East region, to help ensure more people than ever before are able to experience the benefits of EVs.
Charging at home
Charging an electric car at home is as easy as plugging in your mobile phone.  To make it even simpler, the Government provides a grant to cover up to 75% of the cost of installation of a dedicated charge-point at home when you buy an electric car. Data from Chargemaster shows that over 90% of charging takes place at home, and even if you don't have a garage or driveway, there is also a grant to cover on-street parking. All you'd need to do is check with your local authorities whether they participate in this scheme.
Charging at work
This is a convenient and cost effective option for many EV owners. As the number of electric vehicles on UK roads grows, more and more businesses are installing charge-points for their employees as a way to boost their green credentials. The Government has just announced up to £10m funding for charge-points outside workplaces and in the street for homes where there is no off-street parking.
Public charging
There are over 11,000 public charge-points around the UK, and 96% of motorway service stations now have rapid chargers, so it's easier than ever to find a charge-point on the go. To find your nearest charge-point, have a look at our charge-point map here.
---
You also might like…
If you liked this article then check out our posts about similar topics
Ready to make the management of your fleet more efficient?
Request a call back
---