Can your car read your mind? The CES Show signposts the cars of the future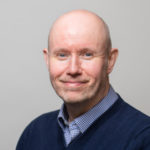 Posted by
Kevin Blackmore
January 2018
The Consumer Electronics Show in Las Vegas at the start of January is an early opportunity to see some of the latest electric vehicle and smart technology developments from the leading vehicle manufacturers. This year's event was no exception.
At this year's convention, visitors were able to explore the road to driverless mobility through ride-and-drive experiences at the show's self-driving technology marketplace, utilising a variety of technologies that supported the future of self-driving cars, including parking assist, collision avoidance, emergency braking and many more.
Major manufacturers displaying their latest electric and autonomous new developments at the show included Ford, Nissan, BMW, Toyota and Mercedes-Benz.
Ford announced partnerships with Postmates and Autonomic – a Silicon Valley start-up that Ford invested in last year – to further its self-driving vehicle ambitions. Ford and Autonomic plan to roll out a project called the Transportation Utility Cloud that will allow cities to better manage traffic and commuter flows data that they collect.
The carmaker also unveiled a partnership with Qualcomm to enhance "vehicle-to-everything" transmissions, which will allow smart cars to better communicate with their surroundings.
Ford, BMW and Hyundai already have Alexa voice integration, and Toyota announced that Alexa integration is coming out in some of its new Toyota and Lexus cars, too, as more manufacturers push to bring more vocal communication to the driving experience.
At the same time, Panasonic announced it was working with Google and Amazon to bring smart assistants like Google Home and Alexa into more cars.
"This, for us, represents a great opportunity. We've got a transformation going on in the automotive industry, and there's a real customer need," said John Scumniotales, general manager of Alexa Automotive Domains at Amazon.
"We want to have that experience where you come into the car and you interact with Alexa in the same way that you would in your living room."
Hyundai and Nissan were amongst manufacturers showing off futuristic biometric features, including mind-reading and vital signs monitors.
Hyundai unveiled the Intelligent Personal Cockpit, featuring artificial-intelligence-enhanced voice recognition that can monitor vital signs.
Then there was Nissan's new mind-reading "brain to vehicle technology"  that uses brain waves to sense when you're going to brake or swerve a fraction of a second faster, promising to speed up reaction times for drivers.
Toyota's self-driving Concept-i also wanted to make an emotional connection with the driver. Through an artificial intelligence agent named Yui, it "talked" about various landmarks, restaurants, activities such as biking and hiking, all while steering the driver through a simulation of tourist-filled streets near Fisherman's Wharf in San Francisco.
Toyota plans to demonstrate some version of this car to coincide with the Summer Olympics in Tokyo in 2020.
Meanwhile, Korean manufacturer, Kia Motors, unveiled a new all-electric concept car and presented the brand's vision for future mobility at the show.
Combining Kia's design strengths with a highly efficient battery-electric powertrain, the new concept car represented the next step in the brand's on-going journey to electrification.
The concept also featured a human-machine interface (HMI) and an advanced new 'motion graphic' lighting system, previewing the potential for these technologies for market introduction in coming years.
Alongside the new concept, Kia also presented three interactive, cockpit-style exhibits designed to show how the company will incorporate new technologies to enhance communication and interaction between occupants and vehicles.
These included new advanced driver assistance technologies and pioneering HMI functions, as well as the world's first in-car 5G connection.
Autonomous vehicles, though, were everywhere, as nearly every carmaker discussed one plan or another for the dawn of the self-driving car.
Testing is already underway in select markets throughout the US, and convention-goers were hard-pressed to find a major vehicle manufacturer that wasn't talking up the technology at CES 2018.
Amongst the smaller vehicle manufactures at this year's show, Byton, a new start-up headquartered in China, unveiled an electric-powered smart intuitive SUV that has been described by Byton as "a next-generation smart device".
Byton's smart intuitive vehicle features an all-new design and innovative human-vehicle interaction. Key features include Shared Experience Display; Human-Vehicle Interaction; Byton LIfe Cloud Platform; Byton Intuitive Access; and Interior and Exterior Digital Design.
The vehicle will be manufactured at the company's plant in Nanjing, China, and available in China in 2019 and the US and Europe in 2020. The subsequent four-door and multi-purpose vehicle (MPV) will be designed and produced on the same platform.
---
You also might like…
If you liked this article then check out our posts about similar topics
Ready to make the management of your fleet more efficient?
Request a call back
---