More company car drivers would move to EVs if given the choice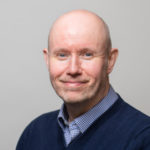 Posted by
Kevin Blackmore
January 2017
More company car drivers would opt for electric vehicles if they were given the choice by their employers but, currently, only 25% of companies offer the option of an EV.
These are some of the findings of research by the Go Ultra Low collaborative campaign, which promotes the uptake of low-emission vehicles in the UK and represents a consortium of vehicle manufacturers, the Government and trade bodies.
Meanwhile, figures from the Society of Motor Manufacturers and Traders have shown that in 2016, demand for alternative fuelled vehicles (AFVs), including hybrids and full EVs, rose by more than 22% compared to 2015.
The  Go-Ultra Low survey of around 200 UK company car drivers* found that of those who were not currently able to go electric, 69% said they would be 'likely' to choose an EV as their next company car, if they were made available.
The incidence is higher among companies who do already offer EVs to their employees, with 86% of respondents saying they would be likely to consider an electric car next time around.
Government data shows that 940,000 company cars are currently registered to businesses in the UK – highlighting the significant potential for growth for electric cars.
Transport Minister John Hayes commented: "Low-emission vehicles have enormous potential to usher in a new era for road transport, and we have committed £600m over this parliament as part of our plan to making them the natural choice for motorists.
"Businesses have a role to play in boosting the numbers of electric vehicles on our roads, and this survey shows that employees want to drive them. Gradually making fleets zero-emission would improve air quality, as well as helping companies reduce their costs.
"We want to make it easier for companies to adopt these cleaner cars and recently made £7.5 million available to workplaces who want to install charge-points."
Poppy Welch, Head of Go Ultra Low, added: "Fleets and businesses represent the lion's share of the UK's new car buyers, so have the potential to shape the market and accelerate the UK automotive market to be entirely 'ultra-low emission'.
"As an industry, it is our collective responsibility to give businesses confidence to be bold and realise the multiple benefits that plug-in hybrid and pure electric cars can bring, including cost savings and a carbon footprint reduction."
In May last year, Go Ultra Low established the 'Go Ultra Low Companies' initiative, to recognise and reward public and private sector organisations that already offer EVs to employees as company cars.
Since the initiative was launched, more than 75 organisations have achieved 'Go Ultra Low Company' status, with Transport for London, University of Cambridge, Britvic and London Fire Brigade among those to have signed up.
Meanwhile, the SMMT's new car sales figures for 2016 show that the overall UK market grew by 2.3% to a new record of 2,692,786 new units, with a wide choice of new models and affordable finance driving the market to a new high with a fifth consecutive year of growth.
Fleets were responsible for most of the growth, with demand from companies growing to a new record of 1.38m new units, compared to 1.2m private buyers.
While diesel  and petrol cars continued to dominate the 2016 sales figures, with market shares of 47.7% and 49.0% respectively, AVFs experienced a strong uplift in demand and were up 22% year-on-year to 88,919 (72,775) new units, a market share of 3.3% (2.8%).
Plug-in hybrids and petrol electric hybrids in particular experienced significant growth and were up 41.9% and 25.1% respectively, while more than 10,000 motorists chose to go fully electric in 2016 – up 3.3% on 2015.
*Sewells Research & Insight conducted detailed analysis of data from a survey of 200 drivers from corporates and SMEs operating company cars across five industry segments in October 2016.
---
You also might like…
If you liked this article then check out our posts about similar topics
Ready to make the management of your fleet more efficient?
Request a call back
---