CO2 emissions start to rise as a result of the anti-diesel agenda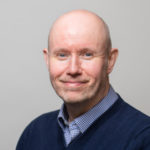 Posted by
Kevin Blackmore
January 2018
An anti-diesel agenda leading to falling diesel sales has resulted in new car CO2 emissions rising for the first time in 20 years as more drivers make the switch to petrol or alternative fuelled vehicles, latest statistics reveal.
New figures released by the Society of Motor Manufacturers and Traders (SMMT) show that carbon tailpipe emissions have risen for the first time since 1997, with new cars averaging 121.04g/km, up 0.8% on 2016.
UK new car CO2 emissions fell for the 19th consecutive year in 2016 and 2017 is the first year the figure has risen since records began. The increase has been attributed to the slump in sales of diesel cars which are generally more fuel-efficient, and produce less CO2, than an equivalent petrol model.
Following recent tax rises announced in the Autumn Budget, the threat of widespread inner-city charges for older diesel cars and new findings about the harmful effects of fumes, diesel sales declined by 17% in 2017.
Mike Hawes, SMMT Chief Executive, said: "Industry has spent billions of pounds worth of investment in advanced engine, fuel and battery technologies to help drive down C02 emissions.
"Customers reap the benefits of this investment in much-improved fuel economy and hence lower bills compared with older models. Diesel cars, due to their greater fuel efficiency, typically emit on average 20% less CO2 than the equivalent performance of a petrol-engined vehicle.
"It's disappointing, therefore, to see these advances undermined by the backlash against cleaner, low emission diesels, with the recent drop in sales the prime cause of this increase in C02 emissions."
Mr Hawes continued: "New technologies, including the latest low emission diesels, are vital if the country and the industry are to meet their climate change targets.
"For the motor industry, hitting the 2020/2021 goals will be extremely challenging and government must create the right policies and incentives to encourage all low emission vehicles irrespective of fuel type, whether that means battery vehicles, hybrids, plug-in hybrids, hydrogen or petrol and diesel models.
"Fleet renewal is the fastest way to lower our carbon emissions and improve air quality and consumers should buy the right car for their driving needs."

SMMT Chief Executive, Mike Hawes.
"Car manufacturers are under pressure to meet an EU target of cutting average car CO2 emissions across the industry to 95g/km by 2021, but the recent backlash against diesel has damaged their strategy of meeting the target by selling more efficient diesel cars.
Although sales of new alternatively fuelled vehicles including electric, battery-electric and hybrid cars, have increased by 34.8% in the last 12 months, this only represents an extra 31,000 cars compared with 2016. The number of new diesel cars sold fell by more than 219,000 in 2017.
The International Council on Clean Transportation (ICCT), a research group that has led the campaign against harmful diesel emissions, said that advanced petrol engines, as well as electric and hybrid technology, could cut CO2 emissions without the need for diesel.
Peter Mock, managing director of ICCT Europe, said: "The – unfortunately often repeated – statement that diesel cars are necessary to decrease CO2 emissions is simply wrong. Instead, hybridising petrol vehicles and transitioning to electric vehicles today makes more sense for vehicle manufacturers."
"All the current confusion over vehicle choice needs a clear mind and a balanced approach," said Fleet Alliance managing director, Martin Brown.
"Petrol definitely has an increasing role to play in the fleet mix, thanks to the improved fuel economy of the latest generation of petrol models.
"But in many instances, especially for high mileage fleets, diesel is still the answer. In the prevailing emotional anti-diesel mindscape, it's important not to become too blinkered. For fleets, a balanced view is what is required.
"Diesel still has an important place in any fleet but it's critical to evaluate all cars to see where it is still relevant – or where a petrol or alternative fuel vehicle might fit in. If in doubt, talk to your fleet management supplier."
---
You also might like…
If you liked this article then check out our posts about similar topics
Ready to make the management of your fleet more efficient?
Request a call back
---