Clean Air Zones come into force with varying degrees of success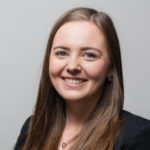 Posted by
Fiona Irving
March 2019
London's Ultra Low Emission Zone (ULEZ) goes live from the start of next month, while several cities have announced details of their plans for Clean Air Zones (CAZ). But not all CAZ proposals have come into force, with some Councils deeming them unnecessary.
London's ULEZ comes into force on April 8 initially covering the same area as the existing Congestion Charge Zone. Most vehicles including cars and vans will need to meet new, tighter exhaust emission standards or be liable for a daily charge to drive within the ULEZ area.
Vehicles will need to be a minimum of Euro 6-compliant for diesels and Euro 4-compliant for petrol-engined models, compared to Euro 4 currently for both fuel types under the current T-Charge that ULEZ replaces.
As such, the scheme will affect thousands more vehicles, up to an estimated 60,000 every day, compared to the current 6,500 a day affected by the T-Charge.
The ULEZ scheme will be in operation 24 hours a day, 365 days a year and, like the T-Charge, also runs in addition to congestion charge costs. There is a daily charge of £12.50 a for cars, vans and motorbikes and up to £100 for buses, coaches and lorries.
Meanwhile, five cities – Birmingham, Derby, Leeds, Nottingham and Southampton – which had previously been mandated by government to introduce a CAZ as part of a long term strategy to improve air quality, have announced their clean air plans. And over 60 local authorities are currently considering new clean air measures including the introduction of CAZs. As a result, almost every corner of the UK will be implementing some form of air improvement strategy within the next few years.
The BRVLA has produced its own guide to CAZs across the UK which can be accessed here
Progress of the five major cities announced in the Government's clean air plans is as follows:
Birmingham
A CAZ is expected by January 2020. Birmingham will charge non-compliant cars, taxis and vans £8 per day to enter its CAZ. HGVs, coaches and buses will have to pay £50.
The restrictions will cover all roads within the A4540 Middleway ring road. A range of exemptions apply to vehicles registered within the zone for one to two years.
Derby
A CAZ is not expected. Instead, the council is proposing traffic management measures to address air quality issues without any charges for road users.
The current plan is to introduce a traffic management scheme to help reduce traffic flows near the city centre and address the air quality issues that have been identified in that location.
Derby is also looking to introduce a scrappage scheme that could see drivers dispose of older more polluting vehicles in exchange for credits for free travel on public transport, car club credits, money towards an ultra-low emission vehicle or a smaller subsidy to help fund the move to a Euro 4 petrol or Euro 6 diesel vehicle.
Leeds
A CAZ should be introduced in January 2020 covering all roads near Leeds city centre. It will be policed with automatic number plate recognition cameras. Leeds has asked for £40 million to implement its plans.
There will be a further £24m to help taxi drivers switch to ultra-low emission vehicles.
Private car drivers won't be charged, but buses, HGVs, taxis and private hire vehicles that fail to meet the required emissions standards will have to pay a daily fee to enter the zone.
Additional measures to improve air quality include encouraging voluntary movement to alternative vehicles and moving private taxis from Euro 6 to hybrid and electric.
Nottingham
A CAZ is not required after the council cancelled its plans to introduce one. The Government approved the city's plan to tackle air pollution without a CAZ after modelling showed it could reduce air pollution to below the legal limit within two years.
Measures will see the retrofitting of buses with technology to reduce emissions, funded through the Government's Clean Bus Technology Fund and an increase in low emission taxis.
In addition, Nottingham City Council has received funding from the Government to support the conversion of its own fleet, including replacing heavy, high polluting vehicles such as bin lorries with electric vehicles.
Southampton
Following numerous technical assessments, Southampton City Council has now decided against introducing a charging CAZ as current and planned alternative measures ought to reduce pollution sufficiently within the necessary timeframe. These plans are now subject to approval from government.
---
You also might like…
If you liked this article then check out our posts about similar topics
Ready to make the management of your fleet more efficient?
Request a call back
---