'Charge rage' could be set to replace road rage!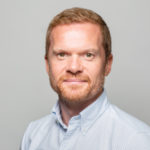 Posted by
Martin Brown
September 2017

'Charge rage' could soon be replacing road rage on London's streets if the predicted demand for electric car charging points is not met. Drivers in the United States have already been involved in heated disputes as they compete over a shortage of electrical points – dubbed 'charge rage' by US media.
Now a new report suggests that we may soon be seeing an increasing incidence of (wait for it) 'highly charged' situations between drivers across London, unless the number of charging points is not increased significantly.
The report, 'Clearing the Air', by Shaun Bailey, a member of the London Assembly which scrutinizes the activities of the Mayor of London, found the installation of charging points was occurring at an unsatisfactorily slow rate compared with the uptake of electric vehicles.
Latest Department for Transport figures show electric car sales are increasing by 172% every five years. Current installation rates of charging points, however, mean there will be just one available for every 15 electric cars on the road by 2031.
At the same time, many of the sockets currently being installed are either 'standard' or 'slow' chargers, taking between six and eight hours to fully charge a vehicle.
The report recommends that London Mayor Sadiq Khan spends £30million installing 1,579 rapid charging points – which can provide a vehicle with an 80% charge in 30 minutes – as part of his drive to clean up London's dirty air.
Report author Bailey said: "If London is going to fully support the adoption of electric vehicles we need adequate charging infrastructure on our roads.
"This report found London is not preparing to provide the right number and quality of charging points to meet predicted demand and on current levels drivers could be left squabbling over sockets."
Meanwhile, to help ease the national charging situation, a deal has been signed to bring vehicle recharging points to more than 400 forecourts across the UK.
ChargePoint Services and Motor Fuel Group have signed a partnership deal for the roll-out of electric vehicle (EV) charging across the nation's forecourts.
Motor Fuel Group (MFG), the second largest independent forecourt operator in the UK with 413 stations, will host the 50kW plus rapid chargers at its sites nationwide, which operate under the BP, Shell, Texaco, JET and Murco fuel brands.
The chargers will become part of ChargePoint Services' existing GeniePoint Network, run and managed on its GeniePoint Platform.
ChargePoint Services' GeniePoint Network is acknowledged as one of the most robust, rapid charging network in the UK, with a high level of functionality enabling continuous monitoring of all the chargers on the network to ensure maximum uptime for drivers.
Jeremy Clarke, MFG's chief operating officer, said: "We are delighted to be extending our fuel offer to customers as the growth of the electric and hybrid vehicle market is an important part of the fuel mix going forward."
---
You also might like…
If you liked this article then check out our posts about similar topics
Ready to make the management of your fleet more efficient?
Request a call back
---